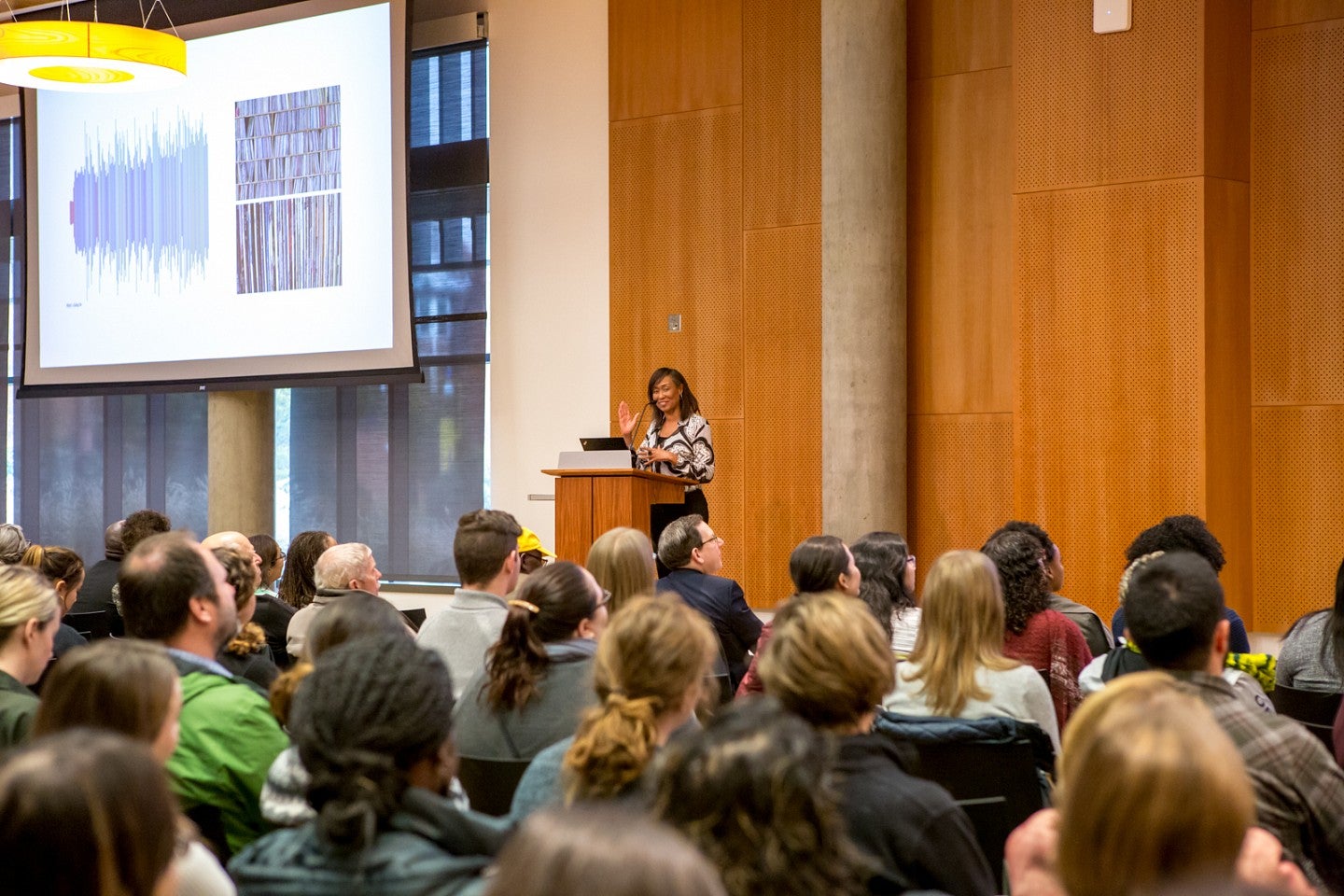 African American Workshop and Lecture Series
Sponsored by the Office of the President and the Division of Equity and Inclusion
The University of Oregon African American Workshop and Lecture series connects national experts with UO thought leaders and change agents. It is focused on helping our campus to better understand the most promising practices in this area and utilizing their expertise to institutionalize more effective environments, practices and policies.  
While some of the speakers will deliver large campus addresses, many of them will work with smaller groups of our campus community including advisors, deans, student leaders, faculty, staff, vice presidents and supervisors to raise awareness, hone existing practices and, in some instances, develop new skills.  
We are grateful to the Black Student Task Force (BSTF) for their vision in bringing this series to our campus, to the President's Office in providing generous support for the series and to our campus community for their support and active participation.