​​​​​​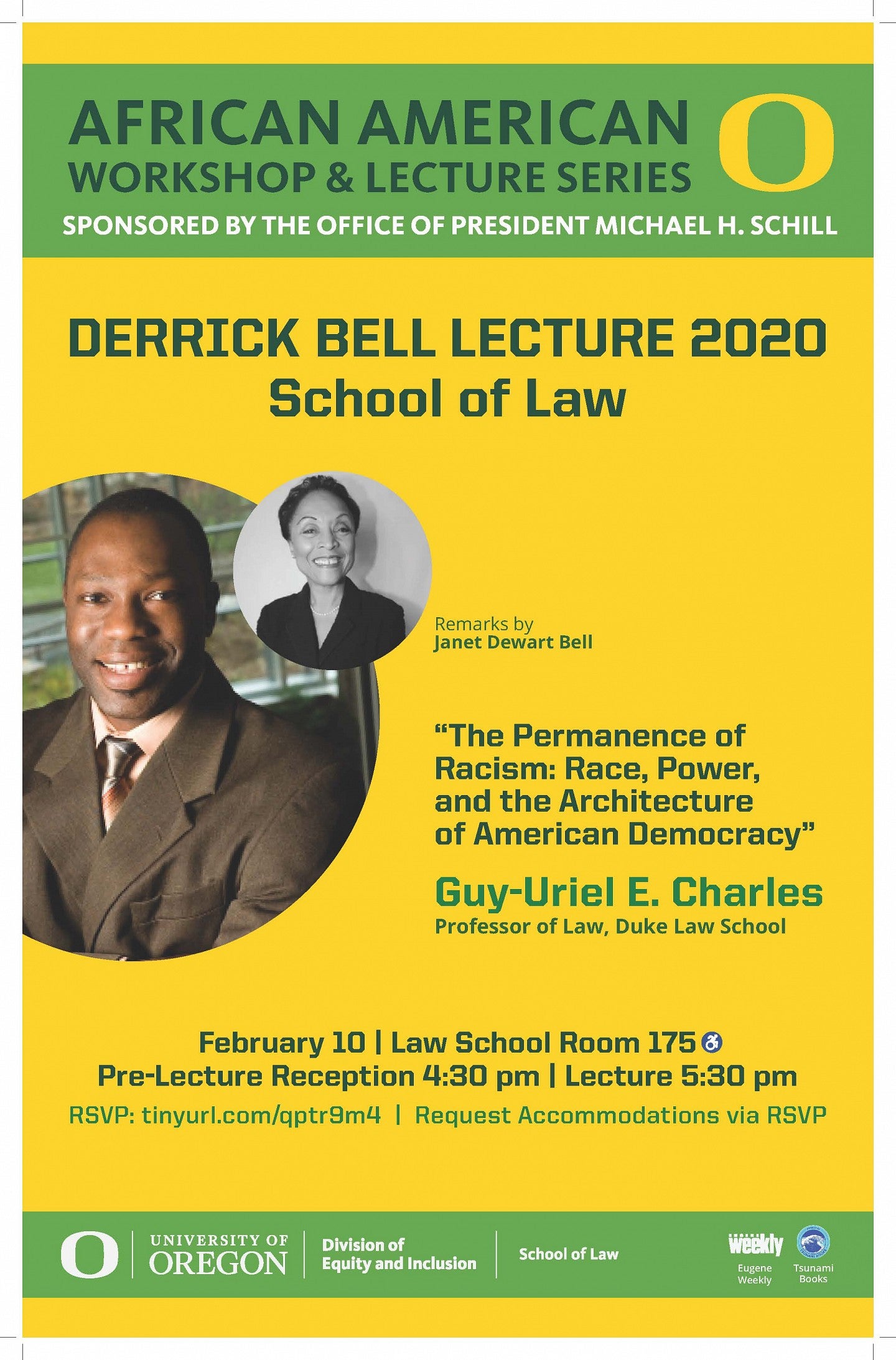 ​​​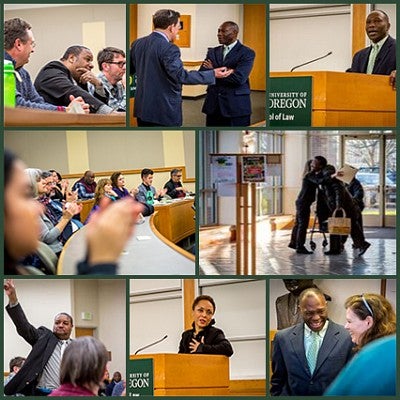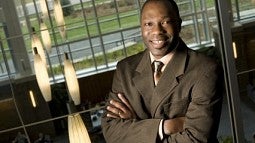 Guy-Uriel E. Charles is the Edward and Ellen Schwarzman Professor of Law at Duke Law School and the Bennett Boskey Visiting Professor of Law at Harvard Law School. He is the co-director of the Duke Law Center on Law, Race, and Politics. He teaches and writes about constitutional law, election law, campaign finance, redistricting, politics, and race. In 2016, he received the Law School's Distinguished Teaching Award.  He has published over 30 articles in journals and is the co-author of two leading casebooks and two edited volumes.  He has been a visiting professor at Harvard, Berkeley, Georgetown, Virginia, and Columbia law schools.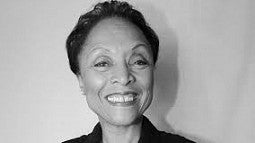 Bell is the author of Lighting the Fires of Freedom: African American Women in the Civil Rights Movement. She is a communications strategist, social justice advocate, activist, executive coach, motivational speaker and broadcaster. She is the widow of Derrick Bell. She is founder and president of LEAD InterGenerational Solutions, Inc., a nonprofit dedicated to developing intergenerational leadership as social change agents.
---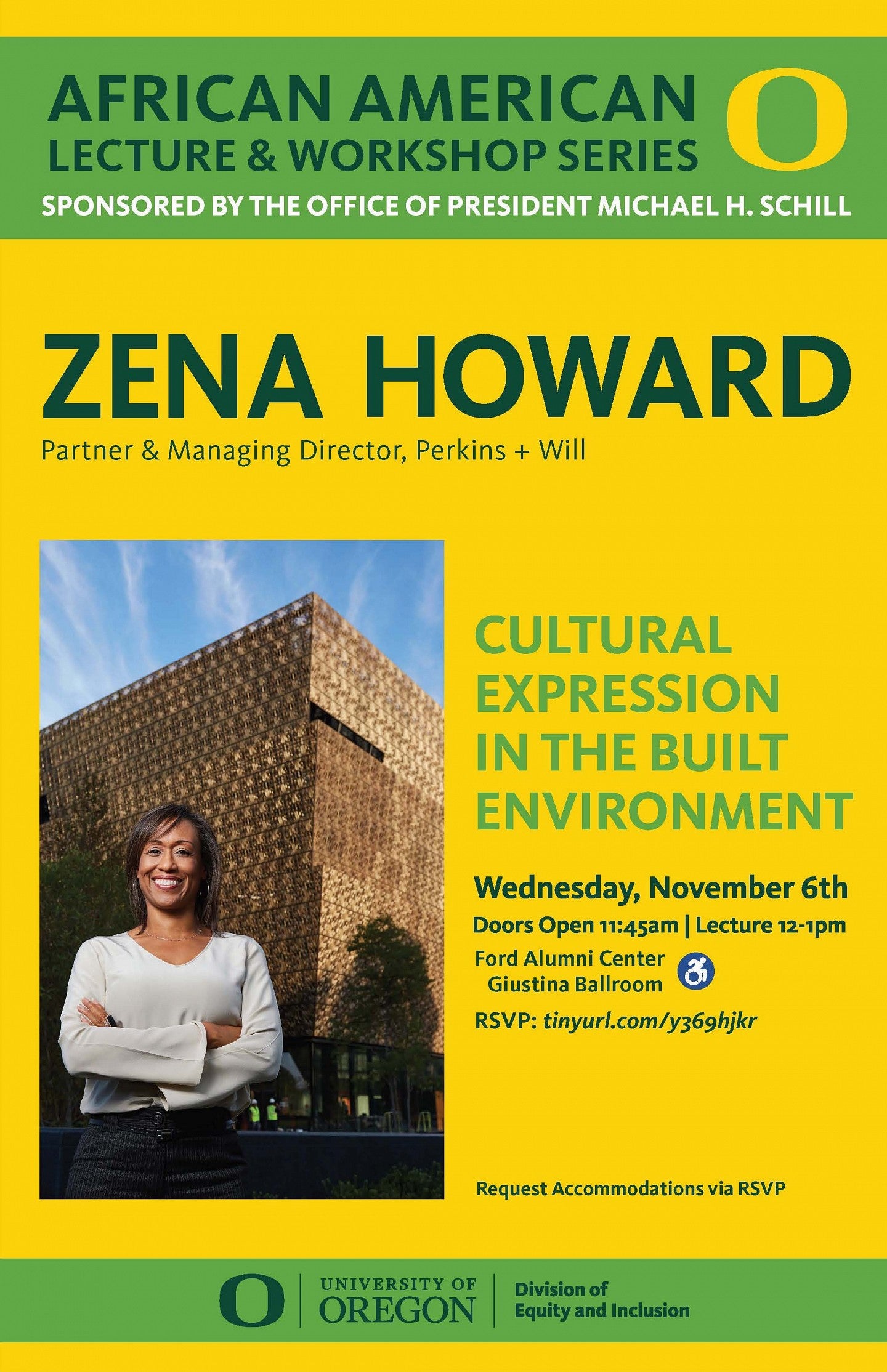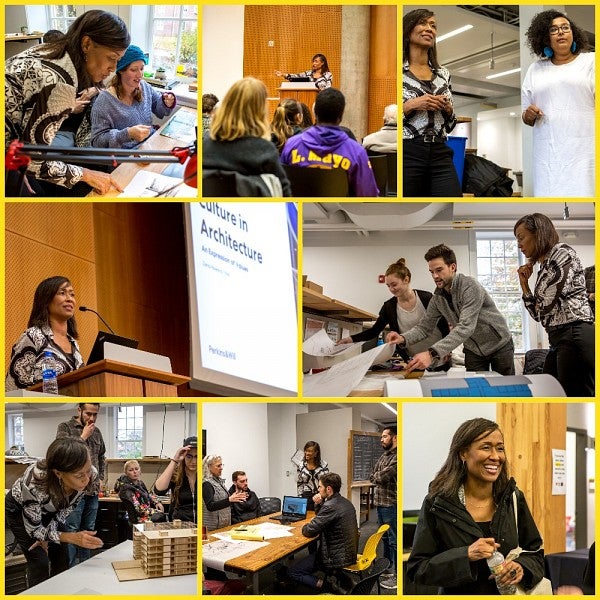 "Cultural Expression in the Built Environment"
Zena Howard  
Partner & Managing Director, Perkins & Wills
November 6th, 2019 12-1pm
National African American museum architect sets campus visit
Zena Howard is an internationally known and award-winning architect whose projects include the Smithsonian's National Museum of African American History and Culture. She is a partner & Managing Director at Perkins & Wills. She is known for her success leading visionary, complex and culturally significant projects. In her UO talk she will share how she has used the power of design to engage disenfranchised communities, unite disparate parties and infuse cultural meaning into projects from national icons to urban landscapes.