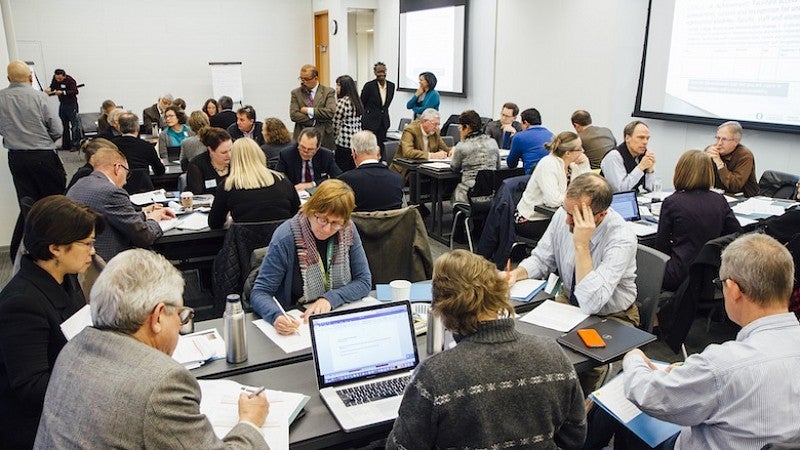 November 2016
 President Michael Schill and Provost Scott Coltrane instructed each administrative unit, school and college to create a Diversity Action Plan in line with the president's priorities and the IDEAL Framework.
Each unit, school or college received a template and had opportunities to engage with consultants at a campus leadership workshop and in one-on-one sessions and resources and trainings from the Division of Equity and Inclusion 
Units asked to identify tactics, measures, resources, and lead personnel over a three-year timeline.
Spring 2017
Diversity action plans submitted  Plans had a variety of creative and innovative ideas, including:

New internship and outreach programs
Hiring and retention initiatives
Restructuring of committee work,
Reworking of policies
Reallocating resources in more equitable and inclusive ways
Aligning programs with promising practices
Improving and enhancing departmental climate
Expanding traditional notions of diversity

Plans reviewed by academic and administrative review teams with input from the University Senate and collaboration and input from the general counsel, finance and administration, faculty and staff unions, community partners and student leadership.
January – June  2018
Status of IDEAL presented to the Deans' Council
President and the Provost meet to discuss overarching priorities
President meets with all vice presidents and Provost with all deans to proceed with further implementation of the diversity action
Key institutional priorities identified and working groups established
Representatives from across campus met in a "DAP-tivation" meeting to share information plan implementation and next steps.
 Showcase Oregon: Implementing the IDEAL Framework,  to evaluate past and current work and consider next steps. (June 5)