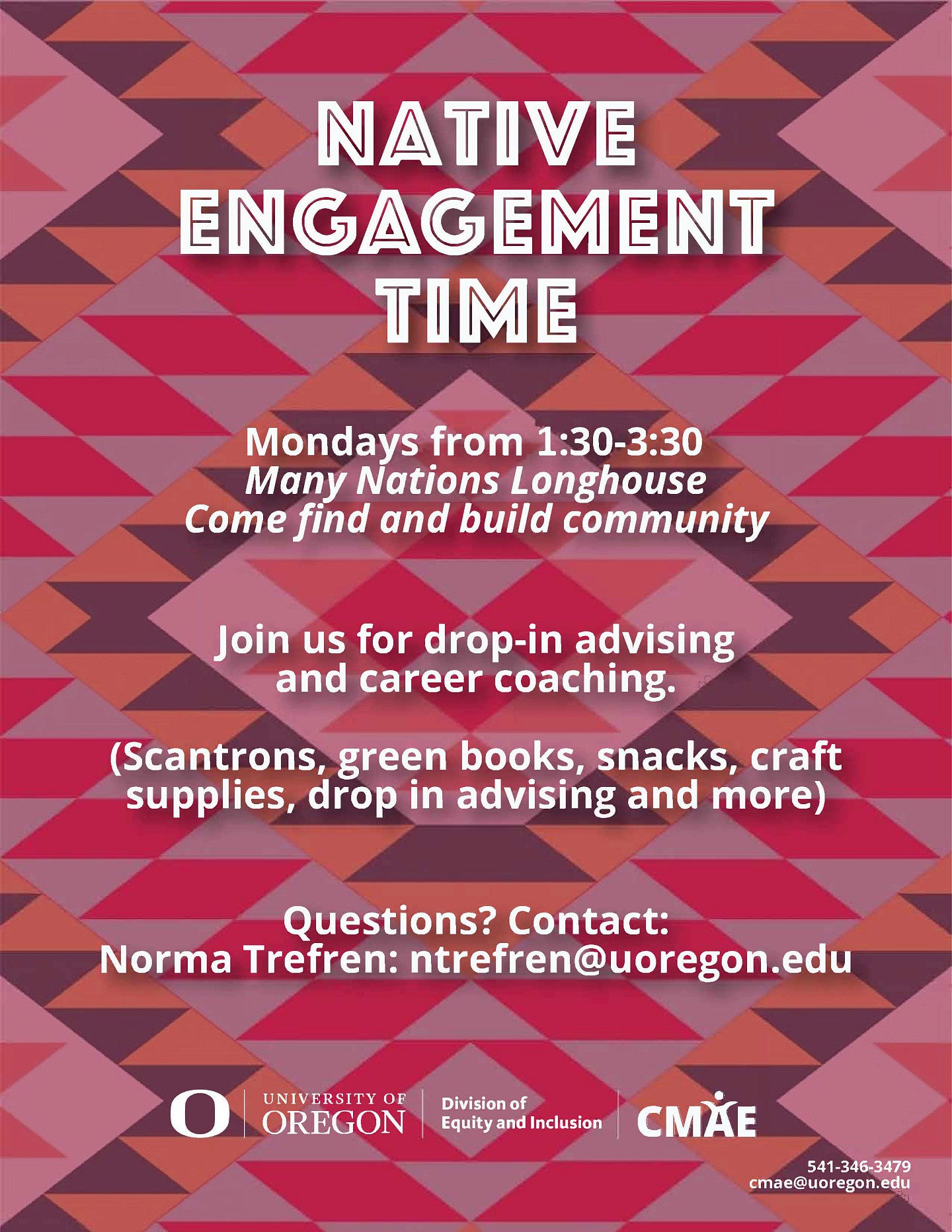 Native Engagement Time

Join us for drop-in advising and career coaching.

Snack, scantrons & green books will be provided as we strive to build a community together.
Mondays,  1:30-3:30 p.m.
Many Nations Longhouse
Connect with campus and
community partners for an academic
and cultural "check-in"
Tuesdays (Weeks 3 through 10)
10:00 am to 6:00 pm
LRP Black Cultural Center (15th & Villard)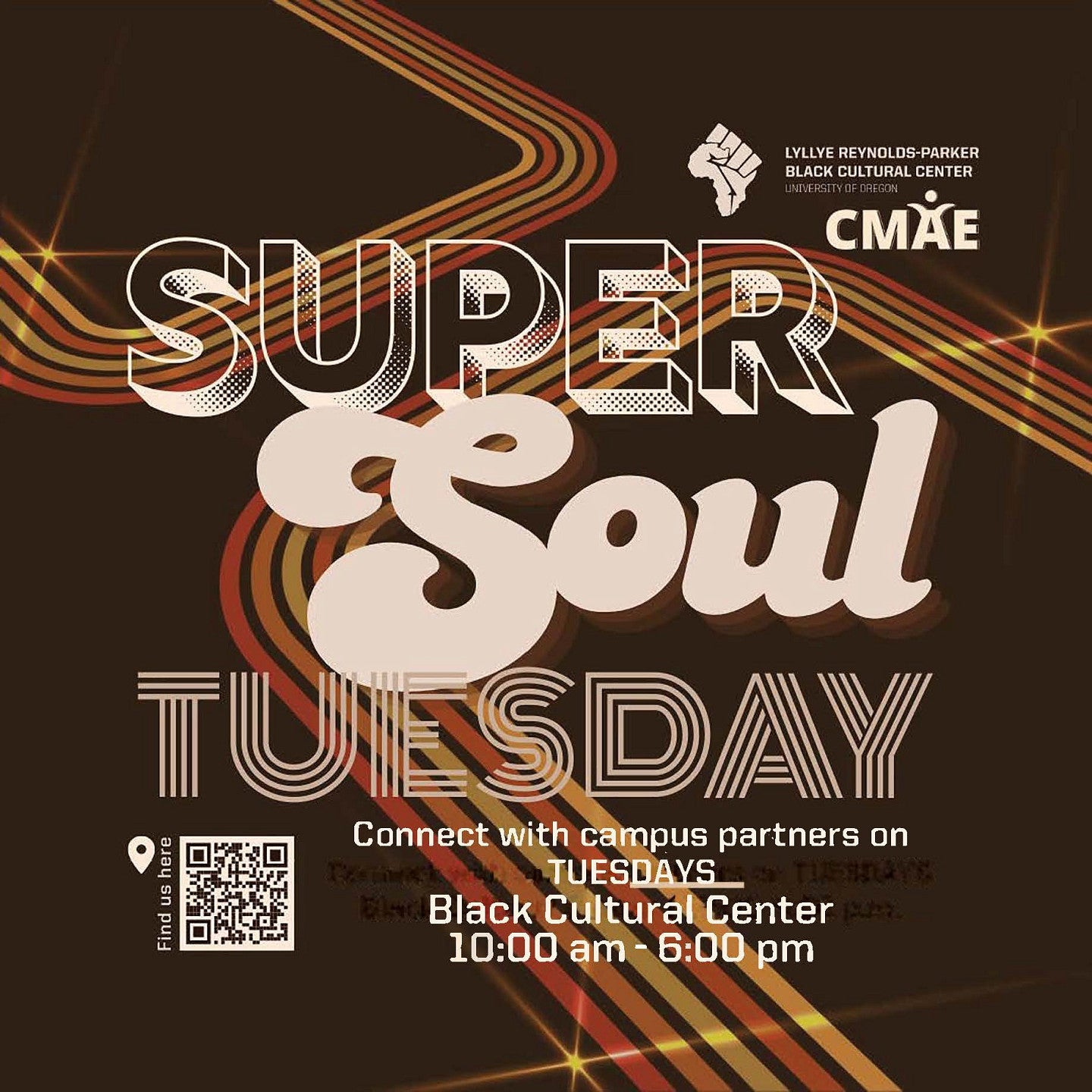 ​​​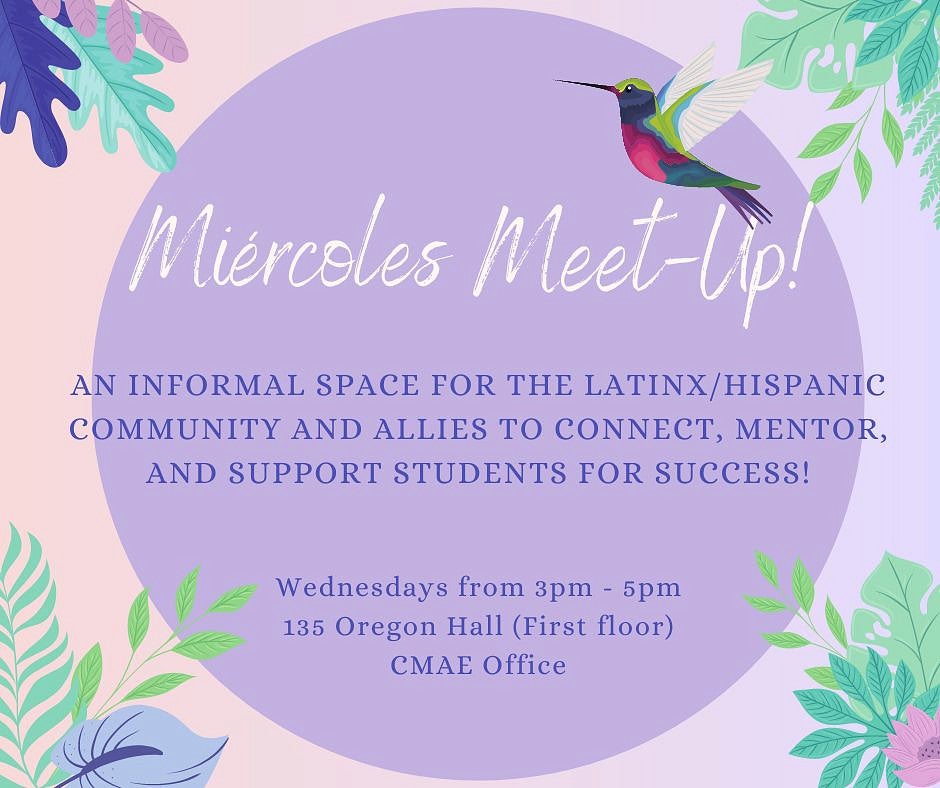 Miercoles Meet-Up is an informal space for Latinx/ Hispanic community and allies to connect, mentor and support students for success!
Wednesdays 3:00 - 5:00 pm, Weeks 2-9
Registration Lab Week 9
CMAE (Oregon Hall)

Questions? Contact Ixchel Verdugo at ixchel@uoregon.edu
Asian, Desi and Pacific Islander (ADPI) Cultural Connections
USO is a community building and supporting space for ADPI students and allies to connect and receive/provide support!
Wednesdays 3:00-5:00 pm (Weeks 2-9)
Registration Lab Week 9
CMAE (Oregon Hall)

Questions? Contact Sugam Singh at ssingh2@uoregon.edu