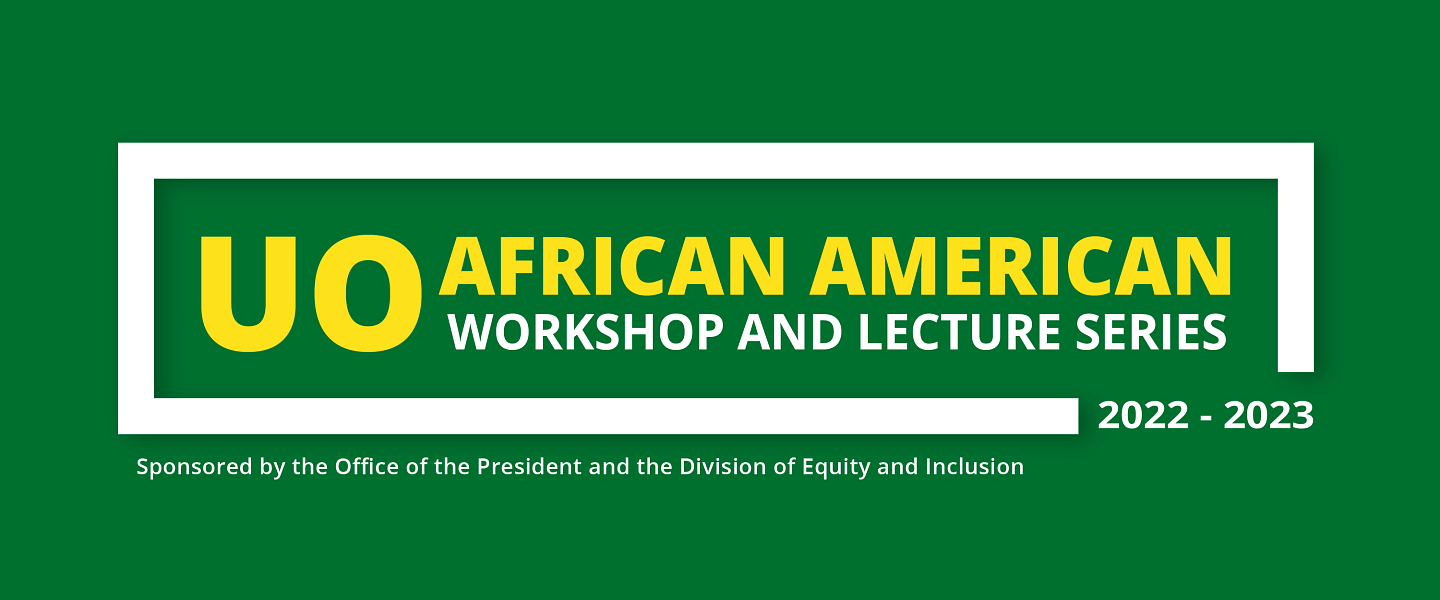 ---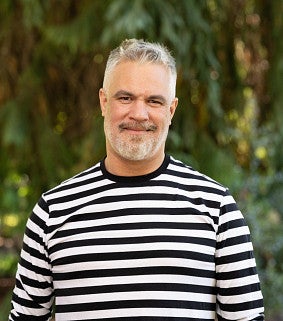 Prof. Mat Johnson
Philip H. Knight Chair of the Humanities
Monday, April 24, 2023
Reception: 5:00-5:30pm
Presentation: 5:30-7:00pm
Redwood Auditorium, EMU
 
"Embracing Joy: The Long Game for Literary Diversity"
Recent events have shown the power of demanding immediate action in effecting positive social change. But in the long term, this same tactic can burn out activists and severely limit their effectiveness. For over 20 years, creative writing Professor Mat Johnson has been a mentor and advocate for increasing the BIPOC presence in American literature. After starting his own writing career in a publishing system that limited and constrained diversity, he made it his mission to make publishing more accessible to people of underrepresented communities and views. Decades later, his former students are among the most prominent writers in contemporary fiction, contributing to a far more diverse literary landscape. This talk will trace the history of the effort and identify how to utilize the keys to its success: perseverance, hope, and joy.
Mat Johnson is Professor and Philip H. Knight Chair of Humanities in the Creative Writing Program at the University of Oregon. His publications include the novels Invisible Things, Loving Day, and Pym, the nonfiction novella The Great Negro Plot, and the graphic novel Incognegro. Johnson is the recipient of the American Book Award, the United States Artist James Baldwin Fellowship, The Hurston/Wright Legacy Award, the John Dos Passos Prize for Literature, and the American Book Award.
Dean Danielle M. Conway
Wednesday, February 1, 2023
Derrick Bell Lecture
Lecture: 5:30pm
110 Knight Law Center
"Practicing Antiracism Unapologetically: Using Professor Derrick Bell's thesis of the permanence of racism as inspiration for 'Building an Antiracist Law School, Legal Academy, and Legal Profession'"
Derrick Bell's thesis of the permanence of racism and his theory of interest convergence are often viewed through a lens of pessimism and linearity. Dean Conway has chosen to read Professor Bell's thesis and theory as a challenge to ideate, prototype, and test solutions for a more just and equal multiracial American democracy that will tap into the law's emancipatory power. In articulating a definition for and a movement around antiracism—focused not on individuals but instead on institutional processes, policies, and practices—more attention can be placed on visualizing those structures, norms, laws, and customs that allow systemic racism, racial inequality, and oppression to pervade American institutions. Eschewing a linear approach, she countenances unapologetic engagement with antiracism using a systems design approach to accept Professor Bell's challenge.
Danielle M. Conway is the dean and Donald J. Farage professor of law at Penn State Dickinson Law. A leading expert in procurement law, entrepreneurship, intellectual property law, and licensing intellectual property, Dean Conway joined Dickinson Law after serving for four years as dean of the University of Maine School of Law and 14 years on the faculty of the University of Hawai'i at Mānoa, William S. Richardson School of Law, where she was the inaugural Michael J. Marks Distinguished Professor of Business Law.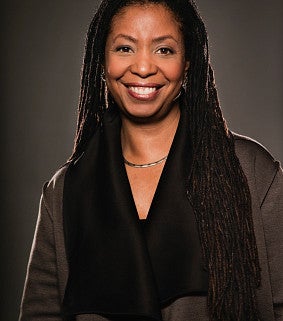 Prof. Patricia Faison Hewlin
Monday, January 23, 2023
Reception: 5:00-5:30pm
Lecture: 5:30-7:00pm
Redwood Auditorium, EMU
"Contemporary Challenges Associated with Authenticity in the Workplace"
Real. Raw. Unapologetically themselves. Individuals are being celebrated, perhaps more than ever, for their authenticity—receiving public praise, private respect, and votes in elections. Although most embrace the notion that authenticity is good, there are multiple challenges associated with creating and sustaining an organizational environment that promotes authentic self-expression in the workplace. Dr. Hewlin will share findings from her research that illustrate how complex work dynamics hinder authenticity even when organizational leaders and practices encourage everyone to bring their "whole selves" to work.
Dr. Patricia Faison Hewlin is on faculty at the Desautels Faculty of Management in McGill University, with a specialization in organizational behavior. She is also McGill University's Ombudsperson for Students. Dr. Hewlin researches how organization members and leaders engage in authentic self-expression, as well as factors that impede authenticity in every day work interactions. Her research has centered on employee silence, and the degree to which members suppress personal values and pretend to embrace organizational values, a behavior she has termed as "creating facades of conformity".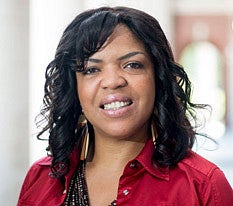 Prof. Ebony O. McGee
Tuesday, October 11, 2022
Reception: 5:00-5:30pm
Lecture: 5:30-7:00pm
Redwood Auditorium, EMU
"Black, Brown, Bruised: How Racialized STEM Education Stifles Innovation"
Prof. Ebony McGee is an associate professor of diversity and STEM education at Vanderbilt University's Peabody College. She investigates what it means to be racially marginalized while minoritized in the context of learning and achieving in STEM higher education and in the STEM professions. In particular, she studies the racialized experiences and racial stereotypes that adversely affect the education and career trajectories of underrepresented groups of color. This involves exploring the social, material, and health costs of academic achievement and problematizing traditional forms of success in higher education, with an unapologetic focus on Black folk in these places and spaces.