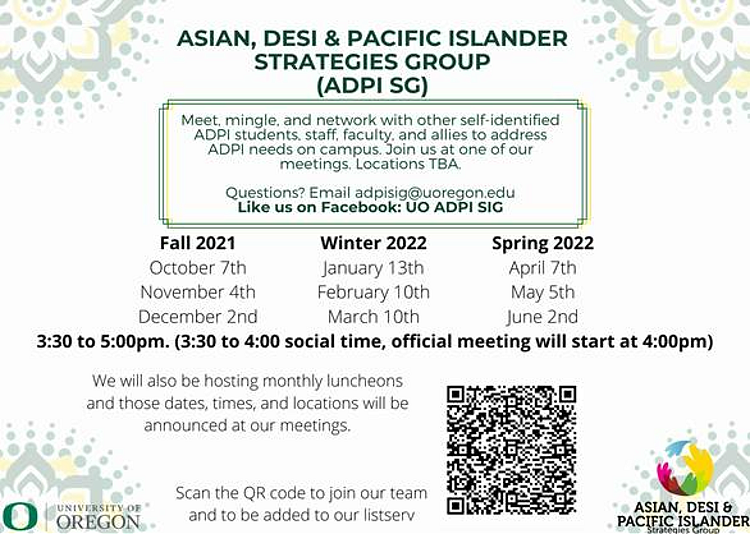 MISSION
The mission of the Asian, Desi, Pacific Islander Strategies Group is to provide a supportive space for University of Oregon (UO) and community members to discuss and act upon issues related to the diaspora of the Asian, Desi, and Pacific Islander (ADPI) communities on campus.
VISION
A community that advocates and recognizes the knowledge, resilience, and contributions of its Asian, Desi, & Pacific Islander students, faculty, and staff.
MEETING TIMES
3:30 to 5: P.M. (3:30-4 social time, official meeting starts at 4 P.M) 
Fall 2021 
October 7, November 4, & December 2 
Winter 2022 
January 13, February 10, & March 10
Spring 2022 
April 7, May 5, June 2
CONTACT US
Email:   adpisig@uoregon.edu
Follow us on Facebook: UO ADPI SIG
Our blog is being updated.
April 2020