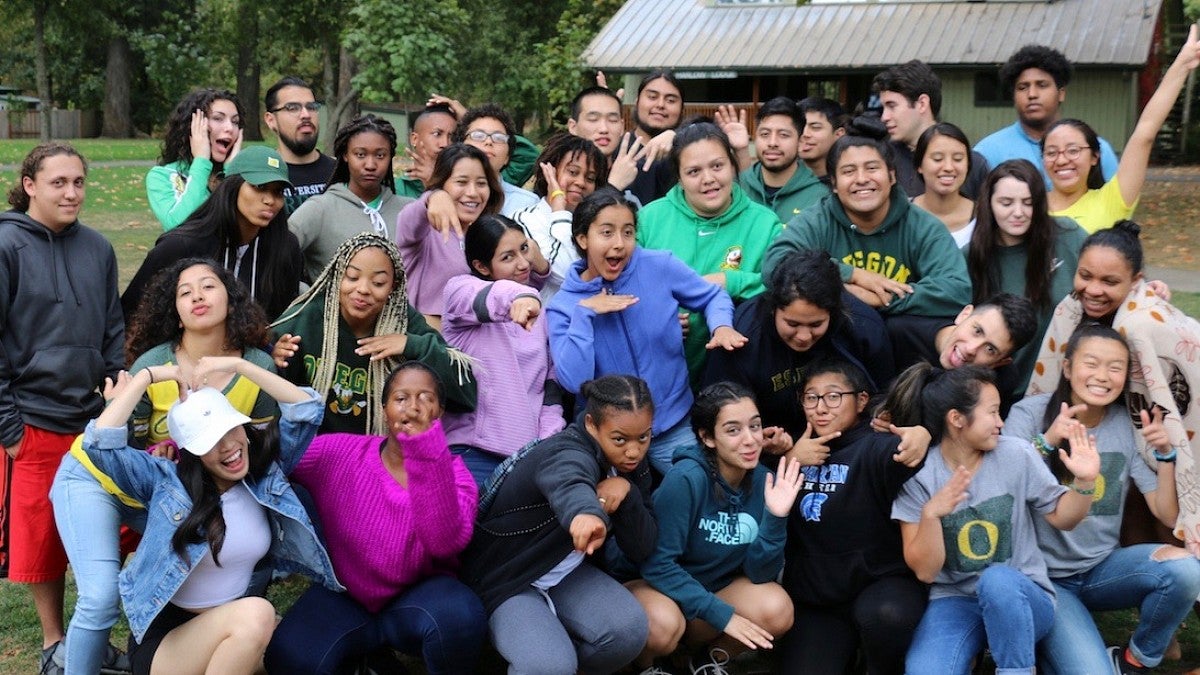 CMAE welcomes new students and works to provide opportunities for community building, integration and connections to campus resources.
---
The CMAE Scholars program mission is to empower students to engage in their academic success through individualized academic counseling, connection to campus resources, and referrals to community and campus networks
The New Student Fall Retreat (NSFR) is designed for the new incoming first-year and transfer students from diverse backgrounds. Our goals are to create, develop, and discover the identity and leadership skills as well as learn about many campus resources and opportunities at the University of Oregon.
The Student Leadership Team (SLT) is comprised of a dynamic group of students who serve as facilitators, trainers, peer educators, and mentors to incoming students during and after the New Student Fall Retreat. 
Living on campus is about the community. Choose an Academic Residential Community; live with other students who are passionate about similar things. It doesn't cost extra to customize your live-on experience, so look around and find a good fit.
The primary goal of the program is to enable each student to gain confidence with a scientific skillset which will lead to undergraduate research and professional development opportunities.