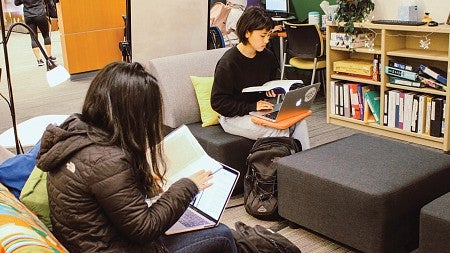 The mission of the Center for Multicultural Academic Excellence (CMAE) is to promote student retention and persistence for students from historically underrepresented and underserved backgrounds, including (but not limited to) students of color, low-income students, first-generation, and undocumented or DACAmented students. 
As part of our mission, the CMAE Scholars Program provides holistic academic advising, whereby we work alongside our students to reach their personal, academic, and professional goals. Through the CMAE Scholars Program, we empower our students to engage in their academic success through our individualized:
Academic counseling;
Connection to campus resources;
Referrals to community and campus networks;
Pre-authorization for CMAE writing classes;
Access to CMAE's Resource Pond (a lending library for textbooks, iClickers, and calculators); and
Tailored workshops, programs, and other opportunities.
CMAE Scholars Program applicants are new UO students (first time, first year, or transfer) who are not benefiting from other wraparound programs such as Pathway Oregon, TRIO/SSS, etc. If a student is on one of these programs, CMAE collaborates with these campus colleagues to ensure student success. CMAE academic counselors will work alongside students to support their personal, academic, and professional goals.
APPLY for the 2023-2024 academic year at the CMAE Scholars Program Application or connect with an advisor at 541.346.3479 to discuss the CMAE Scholars Program.
Deadlines to apply:
Summer/Fall Term 2023: Applications close Friday, October 6
Winter Term 2024: Applications open the Monday of Week 10 of the previous term and close Friday, January 19
Spring Term 2024: Applications open the Monday of Week 10 of the previous term and close Friday, April 12