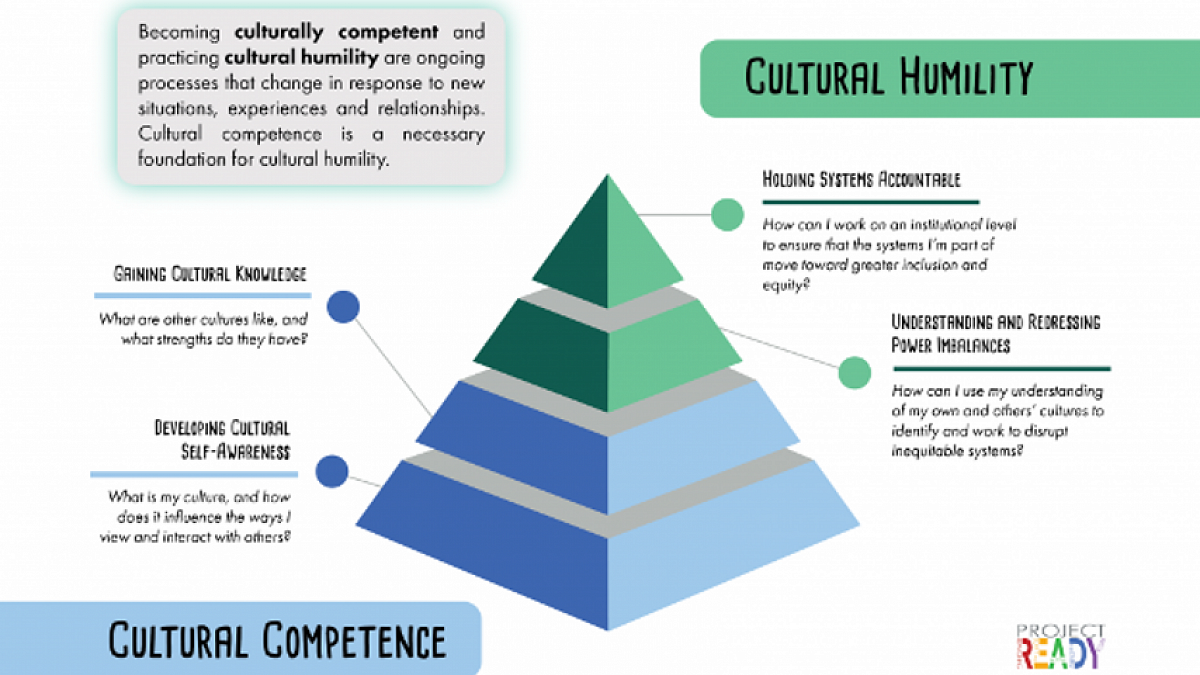 Cultural Competence Is A Foundation For Cultural Humility Pyramid. 2020. Image. "Module 8: Cultural Competence & Cultural Humility – Project READY: Reimagining Equity & Access For Diverse Youth". 2021. Ready.Web.Unc.Edu.

Cultural Humility In Libraries.  "Introduces the idea of cultural humility, distinguishing it from cultural competence... Design/ methodology /approach: We use an interdisciplinary exploration of the concept of humility to understand what cultural humility means and how it differs from cultural competence and other approaches to intercultural communication in libraries."*
*Hurley, David A., Sarah R. Kostelecky, and Lori Townsend. 2019. Cultural Humility In Libraries. Reference Services Review 47 (4): 544-555. doi:10.1108/rsr-06-2019-0042.