DESA is also supported by: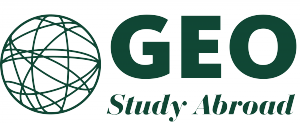 The purpose of the Diversity Excellence Scholars Abroad (DESA) Program is to increase the diversity of UO participants in study abroad programs by providing funding to under-represented students to serve as ambassadors, and through the activities of these students:
Generally increase awareness of study abroad opportunities among generally historically under-represented students on campus

Help disseminate the message that studying abroad is an experience that all students can and should consider
During the 2018-2019 academic year, at least two DESA awardees will be selected.  Each recipient will receive one scholarship in the amount of $ 2,000
 
Check back Fall 2018 for the 2018-2019 Application!

2017-2018 Awardees
Danielle Bonilla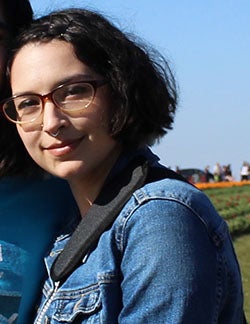 Home: San Jose, CA        
Sophomore Major: International Study; Minor: Ethnic Studies / Spanish        
Program: Summer; Argentina; NonProfits and Social Change; Internship        
Expectations: The NonProfits and Social Change program directly aligns with my future goals to work in the field of humanitarian relief or international aid. This program will delve more into the functionality and impact such organizations have on communities, while teaching me how to critically analyze these institutions and how they play into western development. Being able to acquire first hand skills with NGOs will assist how I maneuver the field of public aid, and influence which organizations I chose to work with in the future. I will also be participating in an extended internship with a humanitarian relief agency. Such an opportunity is unparalleled in gaining knowledge and experience, and I plan to take full advantage of the opportunity. Maximize experience gained, skills learned, and people helped.

 
Margaret Faliano

Home: Central Point, Oregon        
Junior Major: Business Administration and International Studies Minor: Spanish and Psychology
Professional Goals: International business and marketing officer        
Program: Summer 2018; Segovia, Spain; GEO Spanish Language and Culture in Segovia        
Expectations: The Spanish Language and Culture in Segovia program offers an immersive atmosphere that will diversify my cross-cultural perspective. In the program, all courses are taught in Spanish, which will advance my fluency, fulfill degree requirements across multiple areas - 2nd language, Spanish minor, and International Studies major requirements - and advance my future potential in the business world as a bilingual. Additionally, the many experiences I will gain from this international education opportunity will change the way I see the world, help me inspire others to study abroad, and I will make memories to look back on for years to come.
Claudia Monroy

Home: Portland 
Junior Major: Architecture 
Professional Goals: Architect specializing in affordable and sustainable design        
Program: Summer, Rome, Italy, Architecture and Art History in Rome Program        
Expectations: If there is anything I've learned so far in my education it's that architecture is a universal language. I have grown up in a bubble where the only stories I've heard of other countries are in my assigned readings. Being able to experience the spaces for myself will deepen my understanding of how architecture is translated in different cultures. Studying abroad in Italy, which has a rich history in architecture, will expand my perspective and encourage me to think in a larger context. This experience will only make my design thinking more inclusive, holistic and responsive for the projects I tackle in the future.

 
Kim Varo​​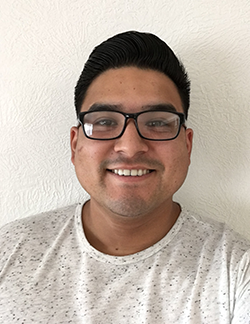 Home: Eugene        
Junior Major: Spanish 
Professional Goals: Secondary Education
Program: Fall term, Mexico City, Mexico; UNAM Exchange        
Expectations: What I learn or experience during my time abroad will impact my UO experience by allowing me to see how teaching is different in another country not my own. It will allow me to be fully immersed in the culture I grew up with only at home and church, and I will be able to speak Spanish in every aspect of my daily life. In studying abroad, I believe I will come back and be able to give back to the Latino community by sharing my experience and having a little more understanding about where they come from.
---
Criteria
Scholarship recipients will be selected by a committee with representation from Study Abroad Programs, and the Center for Multicultural Academic Excellence.  Applicants will be selected based on the following criteria:
Must be a current undergraduate holder of a Diversity Excellence Scholarship or participant in other CMAE programs and/or classes; OR  participant in volunteer, service or other work related to furthering   diversity on campus and/or your community. Students must be planning to graduate no less than two quarters after completion of the study abroad experience, in order to complete the service requirement;
Must participate in a UO-sponsored program;
Must be enrolled as a full-time degree seeking undergraduate student;
Communication skills (verbal and written): successful applicants must demonstrate the ability to communicate effectively and engagingly with peers regarding the importance of study abroad;
Participation in campus and/or community activities: successful applicants must demonstrate involvement in campus and community activities.
Service Requirement
All recipients will be required to participate in the following activities and produce the following materials as a condition of the scholarship; recipients must also agree to be included in the DESA directory and may be contacted for future informational and promotional events with prospective study abroad participants.
All DESA awardees must fulfill the following service requirements:
One "creative idea" ; as part of the application process, you will design an activity you will lead/participate in or a material you will produce, either while abroad or upon return, to help fulfill the purposes of the scholarship as outlined above.  
Produce one piece for use by CMAE and Study Abroad while abroad.  While the themes, focus and design of this piece can and should be tailored to your interests and experience, it must in some way incorporate the theme of study abroad from the perspective of a student from an under-represented background.  The piece must be in one of the following formats:

A blog kept during the program; minimum one entry per week of your program.
A photo journalistic essay of your experience; minimum 5 photos per week 10 photos per week of your program and a caption.
An article suitable for newspaper/magazine publication; minimum 1 page/250 words per week of your program.

Within one academic year of your return to campus, participate in the following events in coordination with CMAE and Study Abroad staff:

Outreach at the UO Study Abroad Fair
An information session for under-represented students interested in study abroad
An interview about your experience, which will be videotaped for future use
2016-2017 Awardees
 
      Michel Nunez Lopez
              Luis Sevilla
        Samantha Berguin
         Manuella Tshala