The President's Diversity Advisory Community Council's annual workshop and community engagement series aims to bring outstanding leaders to campus and expand awareness of the critical strength of diversity on campus. The series was launched in May 2022 with a visit from Ron Chew, to coincide with Asian Desi Pacific Islander American Heritage Month. 
Ron Chew is a renowned consultant and community organizer with expertise in journalism, videography and community-based approaches to museums. He is the head of Chew Communications, served as executive director of the Wing Luke Asian Museum, and was editor of the International Examiner, the oldest and largest nonprofit, pan-Asian Pacific American publication in the Northwest. His memoir, "My Unforgotten Seattle," captures the "soul of Seattle" grounded in his Asian American experience.
During Chew's two-day visit, he gave a guided tour of the JSMA exhibit "Remember This: Hung Liu at Trillium;" a workshop for PDACC members; had a reception and book signing of his memoir, "My Unforgotten Seattle" at the Multicultural Center (MCC); and gave a public keynote address.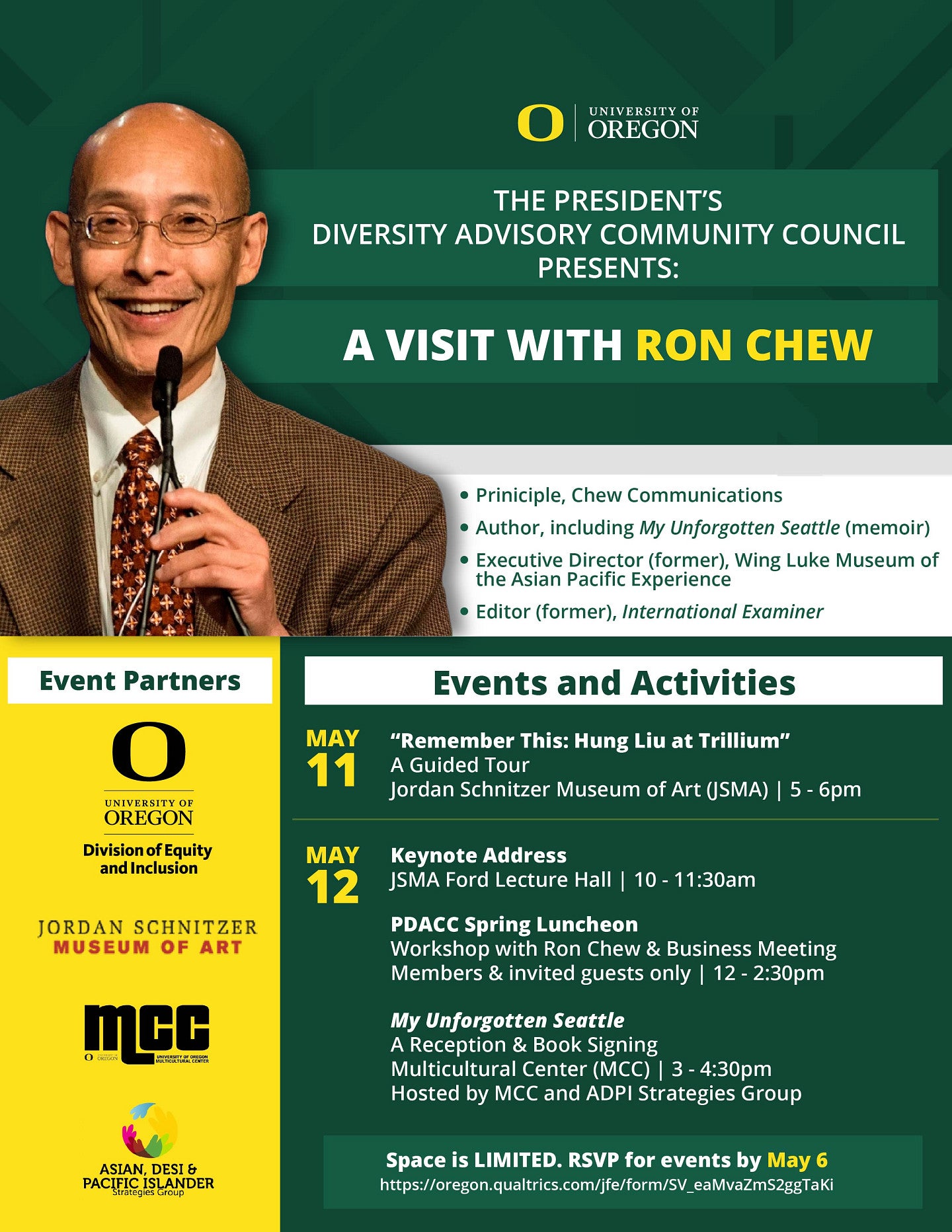 Check back for future events