The Center for Multicultural Academic Excellence (CMAE) is a place where students are empowered, engaged and nurtured for success. Our vision is to build and empower an inclusive and diverse community of scholars who exemplify academic excellence and inspire positive change. Our mission is to promote student retention and persistence for historically underrepresented and underserved populations. We develop and implement programs and services that support retention, academic excellence, and success at the UO and beyond.
---
The MCC is a hub of activism, connecting students of all races and backgrounds to encourage collaboration around diversity programming and education. The MCC accommodates meetings of student unions, educational and cultural workshops, guest speakers and artists, art displays, spoken word events, hip hop concerts, etc. The MCC also houses a resource library of books and videos, and has computers for students to work on academic and union projects. The MCC provides potential coalition space for groups in one physical location, encouraging dialogue and cooperation toward achieving common goals.
 
With the renovation the EMU, the MCC has been relocated behind the Card Office on the main floor of the EMU. To contact MCC, call 541-346-4321 or email: uoregonmcc@gmail.com
---
The UNESCO Chair has sponsored Intercultural Conversations lunches over the past several years. These events are designed to encourage dynamic small-group discussions on a breadth of topics related to intercultural dialogue. Two scholars from different disciplines briefly present on their related research topics before leading a round-table discussion.
---
Multicultural Education, Student Engagement and Success acknowledges, celebrates, and promotes the diverse cultural experiences of each member of the University community and strives to build collaborative relationships, advocate for and promote social justice.
---
The McNair Scholars Program (TRiO) prepares qualified juniors and seniors for graduate study leading to PhD degrees. Students must be from low-income and first-generation college student (neither parent has a bachelor's degree) or be from a group under-represented in graduate education. McNair Scholars receive comprehensive support to earn undergraduate degrees, complete research projects in their fields of study, and apply to graduate schools. The program's limited size provides a close-knit community while helping students gain a broad understanding of research and university culture.
---
MAPS is a club for pre-medical students, which is open to all UO students but is traditionally tailored for minority students. MAPS has been at the University of Oregon since 2011. At general meetings we as a club present members with opportunities to get involved in the local community with volunteer opportunities in local organizations like HIV Alliance, Sacred Heart, and Habitat for Humanity among others. MAPS brings in speakers nearly every meeting, whether they are recent graduates, Representatives for Medical Schools, Pre-Health Advisors, or MCAT Test Prep Representatives.
---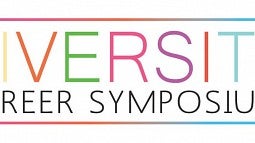 The MCA's mission is to provide programming focused on career exploration and future employment opportunities for traditionally underrepresented groups of students, such as students of color, students with disabilities, student veterans and students who identify as LGBTQA. 
---
Multicultural Courses are courses that counts toward partial fulfillment of bachelor's degree requirements in one of the following categories. They are identified with codes of AC, IP, or IC on the Class Schedule and in the Student Schedule Builder. Questions? Get assistance from an Academic Advisor/Retention Specialist at the Center for Multicultural Academic Excellence.
---
PathwayOregon serves Oregon residents who qualify for the Federal Pell Grant and who have recently graduated from Oregon high schools. In addition to taking into account these two factors, the UO considers high school GPA in eligibility decisions.
---
UO SACNAS exists to create a supportive scientific community at the University of Oregon. SACNAS stands for Society for Advancement of Chicanos/Hispanics and Native Americans in Science; however, our goal is to encourage students of all backgrounds to pursue a career in any STEM field. We are here to help you in anyway that we can!