International Student and Scholar Services (ISSS), located on the 3rd floor of Oregon Hall, supports over 2,500 international students and approximately 275 visiting scholars and faculty each year.
ISSS serves international students, scholars, and faculty at UO by supporting them to obtain their highest academic and professional goals.
ISSS offers support on many matters to the international community. As a home away from home, students and scholars can come to us for help with any of their questions or just to sit and chat. As part of our support we offer students and scholars:
Immigration advising
Advise and understanding on adjusting to the U.S. culture
Tax support
Work authorization support
Advising on academic English requirements
Orientation programs
Scholarships and financial aid
Short term homestay programs
_______________________________________________________________________________________________________________________________________________________________________________
The AEI champions the University's mission of internationalization and is a leader in helping achieve the University's goals for diversity and student success. The AEI supports the University in the integration of international students into all aspects of campus life, and collaborates with faculty across campus toward creating a successful academic experience for all international students.
---

As a catalyst for international experiences, we provide guidance, information, and programming to promote global understanding. The Mills Center integrates its resources with our international and local university communities through active, creative, informative and supportive partnerships and events.
---
The Office of International Affairs organizes trips and activities in the Eugene/Springfield region and in Oregon. These activities include hiking, river rafting, skiing, volunteer opportunities, as well as trips to local festivals, famous state parks, sport events, and factory outlets. Come experience the local culture, make new friends, practice a language, have fun! See the schedule below and sign up! Join us on https://www.facebook.com/UOexplOregon and learn more at http://blogs.uoregon.edu/exploregon/
---
International Student Orientation (ISO) is required for new students. You must attend all orientation days in person. During ISO you will have a chance to get acquainted with the campus, learn about the student services available to you, take placement tests, meet with an Academic Advisor, register for classes, and much more. You'll also make lots of new friends!
---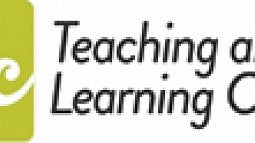 Overcoming obstacles to effective teaching and learning often requires more than teachers and students can accomplish individually. Programs, workshops, courses, tutors, and mentors are among the many resources we provide to help with educational pursuits at the University of Oregon. TLC offers Math Help, Writing Help, 1:1 tutoring, and more!
---
The international student advisory board reports directly to the director of International Student and Scholar Services.  It advises about services and programs such as the peer mentor program, writing labs, fieldtrips and recreational programs, and the overall international student experience at the University.
---
The U.S. Department of State offers many programs for non-U.S. citizens wishing to come to the U.S. for cultural, educational, or professional exchange. This website provides the information you need to get started. - See more at: http://exchanges.state.gov/non-us#sthash.huLuNgeu.dpuf