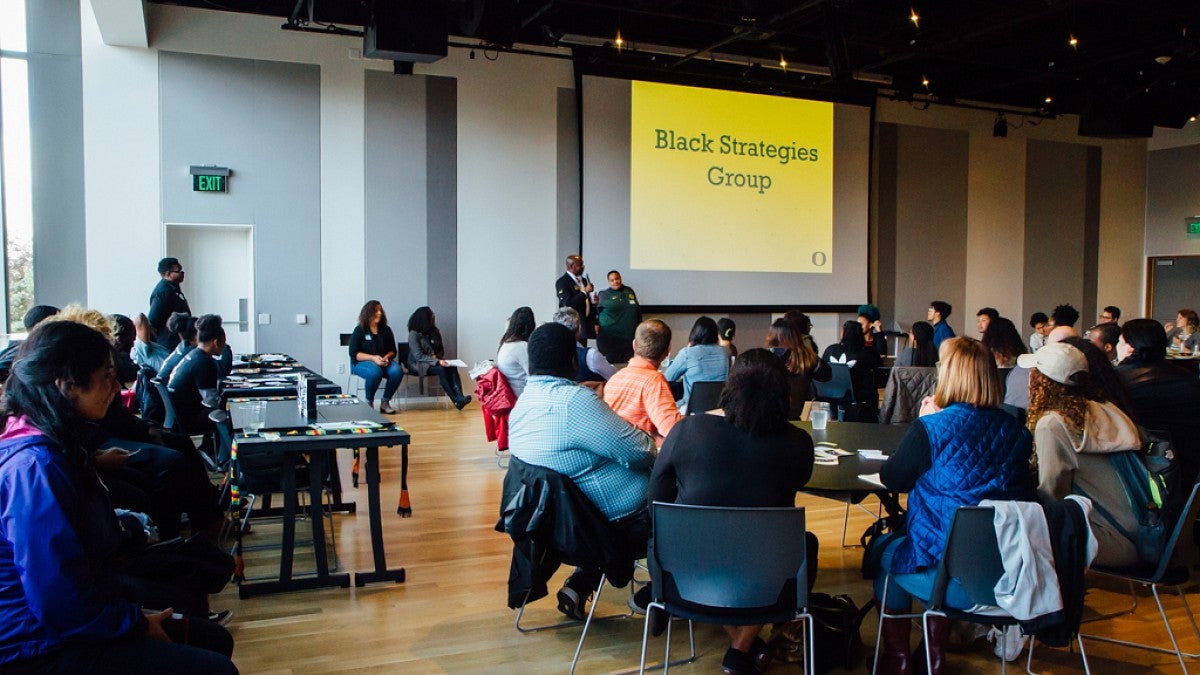 MISSION
The mission of the Black Strategies Group (BSG) is to support the academic and professional development of Black faculty and staff. We traditionally use cultural awareness and programs to achieve our mission and to make the larger campus community more aware of the Black contributions to the University of Oregon and to society at large. Membership is open to all UO employees and retirees.
VISION
We envision a campus climate and community in which diligent efforts are made to recruit, promote and retain Black faculty, staff and senior leadership in key administrative positions. The BSG wants all Black faculty and staff to have opportunities to achieve their full potential and to have a respected voice within the University-system community.
MEETING DATES/TIMES 
BSG meets virtually as well as in person to accommodate our members that work outside of Eugene. We also have a Microsoft Teams group - Black Professionals of the UO - where we consistently communicate as a group. Contact us at bsg@uoregon.edu for the current term meeting schedule, as well as if you desire to be added to the BSG email listserv and/or Black Professionals of the UO Teams group.
CONTACT US
Email: bsg@uoregon.edu
Director: Dr. Rachel Elizabeth Weissler