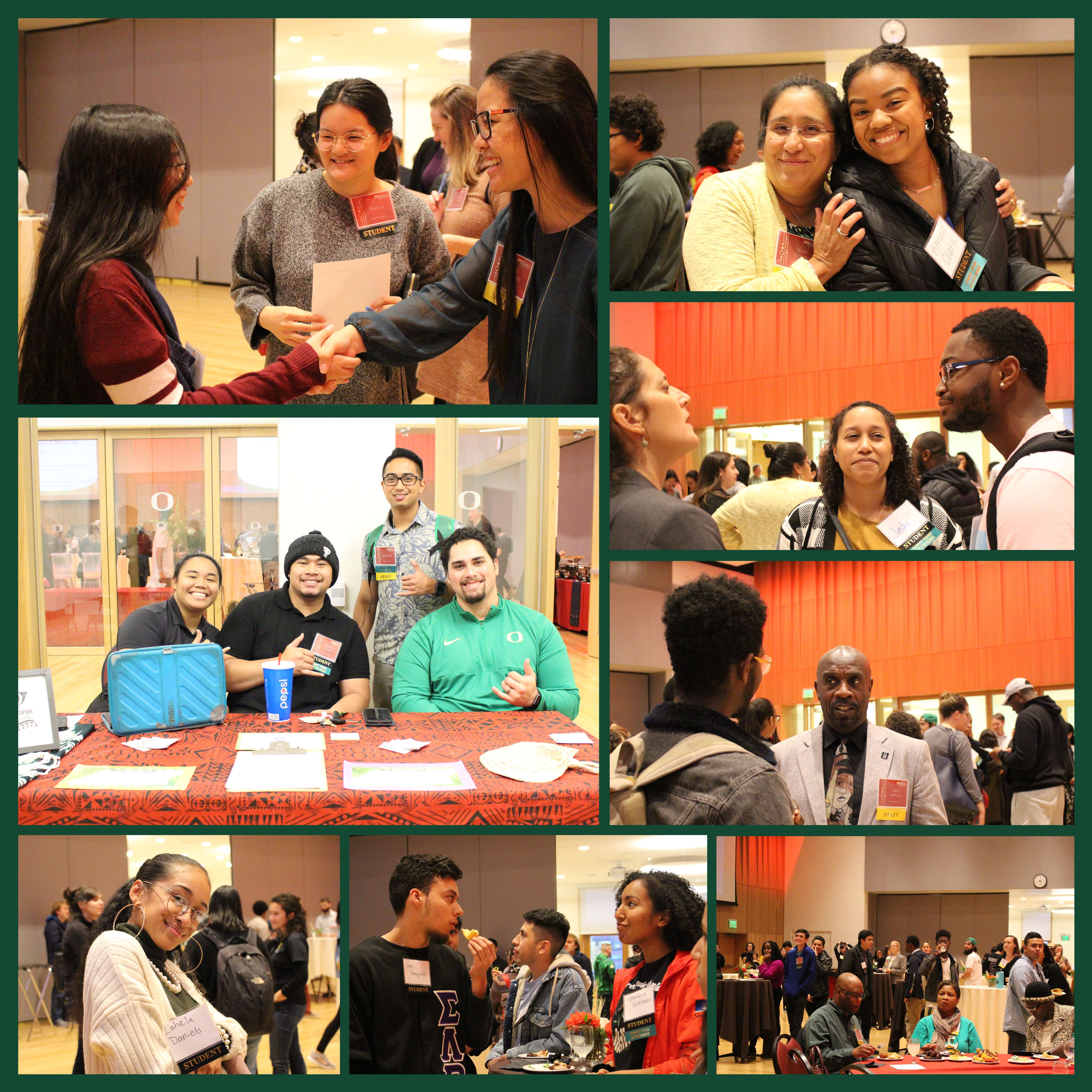 Weaving New Beginnings: Community Connections is a networking event for students, faculty and staff of color that will provide attendees the opportunity to connect with various campus resources at the intersection of and in support of diverse identities and will help support holistic success at the UO. 
Historically, Weaving New Beginnings and Community Connections were separate annual events. Each proved to be vital in the retention of students, staff, and faculty of color. After decades of being individual events, they are being combined this year to bring faculty and staff of color together with students of color to promote networking, education, and mentoring opportunities.
The event is offered through a collaboration by the Division of Student Life and the Division of Equity and Inclusion's Center for Multicultural Academic Excellence.