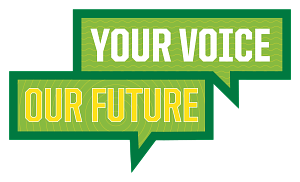 3400+
Employees have completed the survey as of April 29, 2022
Name
2022 IDEAL Climate Survey of University of Oregon Employees
Purpose
The University of Oregon is committed to creating a welcoming and respectful campus environment where everyone has the opportunity to succeed and achieve, while feeling affirmed, valued, and respected. In addition, one of the university's strategic objectives is to build a more inclusive, equitable, and diverse campus community.
In support of these commitments and objectives, the university is conducting a workplace climate survey to identify individual, unit-based, structural, cultural, and institutional factors that improve or worsen campus climate, so that those factors can be addressed through targeted interventions.
The data collected in this survey will be used in many ways: as a baseline for understanding the present climate, to establish a benchmark against which to measure change over time to help inform current and future institutional priorities, and to establish action plans to enhance and improve the climate in individual units and at the university as a whole.
The survey will build upon the UO's long history and commitment to inquiry, learning, and impact as a public research university. In this instance, it seeks to learn more about its own culture and how to best support all employees in inclusive and equitable ways. The university has partnered with Gallup, an independent analytics consulting firm, to conduct the survey.
Survey group: All Instructional and Research Faculty, Officers of Administration, Classified staff, and Graduate Employees.
Timeline: April 11 -29. Survey will begin on April 11, 2022, run for approximately three weeks and end on April 29, 2022.
Initial Results: By June 8
Aggregated results are anticipated to be compiled by June 8, 2022, and an initial campus report of aggregate findings is expected to be shared prior to the end of spring term, with disaggregated results available by fall 2022.
Action Plan: Summer 2022
Over the summer, an appointed Action Plan Taskforce will develop an action plan and timeline for sharing disaggregated results with school, college, and administrative units. More information will be provided on the rollout for individual schools, colleges, and administrative units, once we receive final timeline information from Gallup.
Survey Information
The university has partnered with Gallup, an independent analytics consulting firm, to conduct the survey.
Data will be collected directly via Gallup Access—Gallup's dynamic survey design, data collection, and reporting platform. Survey responses will be strictly confidential and will not be shared with anyone in any way that might identify survey respondents. Data collected will be anonymized. No identifying information will be reported and the University of Oregon will not have access to any identifying information.
The survey is confidential and individual results are anonymized before they are shared with the university; the university will not be able to follow up on any individual responses. Therefore, individuals who wish to share information about prohibited conduct, including discriminatory treatment or harassment, are encouraged to seek support and resources and learn about reporting options by visiting the Office of Investigations and Civil Right Compliance or Report a Concern webpages.
Instructions
Employees will complete the survey using a unique link provided by Gallup.
On April 11, you will receive an invitation to the survey by an email directly from Gallup. Keep an eye on your "junk mail" just in case it is filtered out of your inbox.
Access your unique link:
Through a personal invitation sent to your uoregon email account, or
By retrieving it using your UO ID (95 number) from a Gallup website here.
Scan this QR code using a cell phone camera, which will take you to the survey online. When it asks for your survey code, enter your UO #95 number.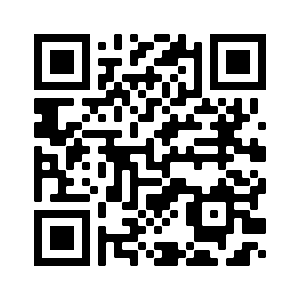 Complete the online survey using your unique link between April 11-29.
Keep in mind, the survey will be:
Voluntary, confidential, and individual results are anonymized before they are shared with the university;
Completed during work time;
Take approximately 10 - 15 minutes to complete;
Available in English and in Spanish; and 
Accessible on smart phones, laptops, or desktops.
Supervisors will schedule time to allow employees to complete the survey as part of their workday as paid time.
If you need assistance completing the survey, please contact Gallup:
If you have a non-technical question or concern about the survey:
2022 Climate Survey FAQ   IDEAL Climate Survey Resources
---
Climate Survey Steering Committee (initial committee)
Yvette M. Alex-Assensoh, Professor of Political Science, College of Arts and Sciences, Vice President for Equity and Inclusion.
Kersey Bars, Painter, Campus Planning and Facilities Management
Tracy Bars, Special Assistant to the Vice President, Division of Equity and Inclusion
Nicole Commissiong, Associate Vice President, Chief Civil Rights Officer, and Title IX Coordinator, Office of Investigations and Civil Rights Compliance
Lorraine Davis, Special Assistant to the President and Provost
Renee Delgado-Riley, Director of Assessment and Research, Division of Student Life
José Dominguez, Interim Chief Information Security Officer, Information Services
Mahindra Kumar, Vice President for External Relations, Graduate Teaching Fellows Federation and Graduate Employee, Department of Sociology, College of Arts and Sciences
Sara Mason, Job and Internship Developer, Career Center
Lara Nesselroad, Interim Assistant Director Access Services/Manager, UO Science Libraries
Damien Pitts, Assistant Director, Student Organizations and Diversity Outreach, Lundquist College of Business
Mark Schmelz, Chief Human Resources Officer and Associate Vice President, Human Resources
Autumn Shafer, Associate Professor, School of Journalism and Communication
Nadia Singh, Associate Professor of Biology, Associate Vice President for Research, Office of the Vice President for Research and Innovation
Sanjay Srivastava, Professor of Psychology, College of Arts and Sciences
Emily Tanner-Smith, Associate Professor of Prevention Science, College of Education, Associate Vice President for Research, Office of the Vice President for Research and Innovation
Heather Terral, Graduate Employee, College of Education
Jennifer Winters, Assistant Vice President for Content Strategy, University Communications
Janet Woodruff-Borden, Executive Vice Provost for Academic Affairs, Office of the Provost