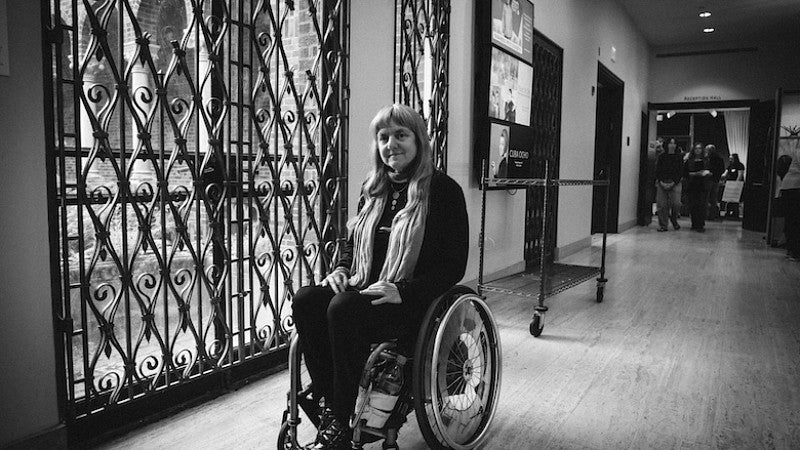 Susan Sygall
Susan Sygall, M.S. University of Oregon, (1981), Therapeutic Recreation. I've lived in Eugene, Oregon for over 35 years
Community at the University of Oregon
I was surrounded by many friends who were interested in disability rights, global issues, women's empowerment, as well as wheelchair sports and the Jewish community.
Experiences
My most challenging experience when I was a student was dealing with inaccessibility at the university. I filed some ADA-related architectural complaints, which were immediately resolved.
Perhaps one of my most powerful memories of my academic experience at the University of Oregon was that I was able to use my master's project to write a series of booklets on the participation of people with disabilities in international exchange, which eventually became the first publication of the organization I co-founded while I was a student, called Mobility International USA.
I now teach a course at the University of Oregon on Global Perspectives on Disability as well as serve as a member of the President's Diversity Advisory Community Council (PDACC).