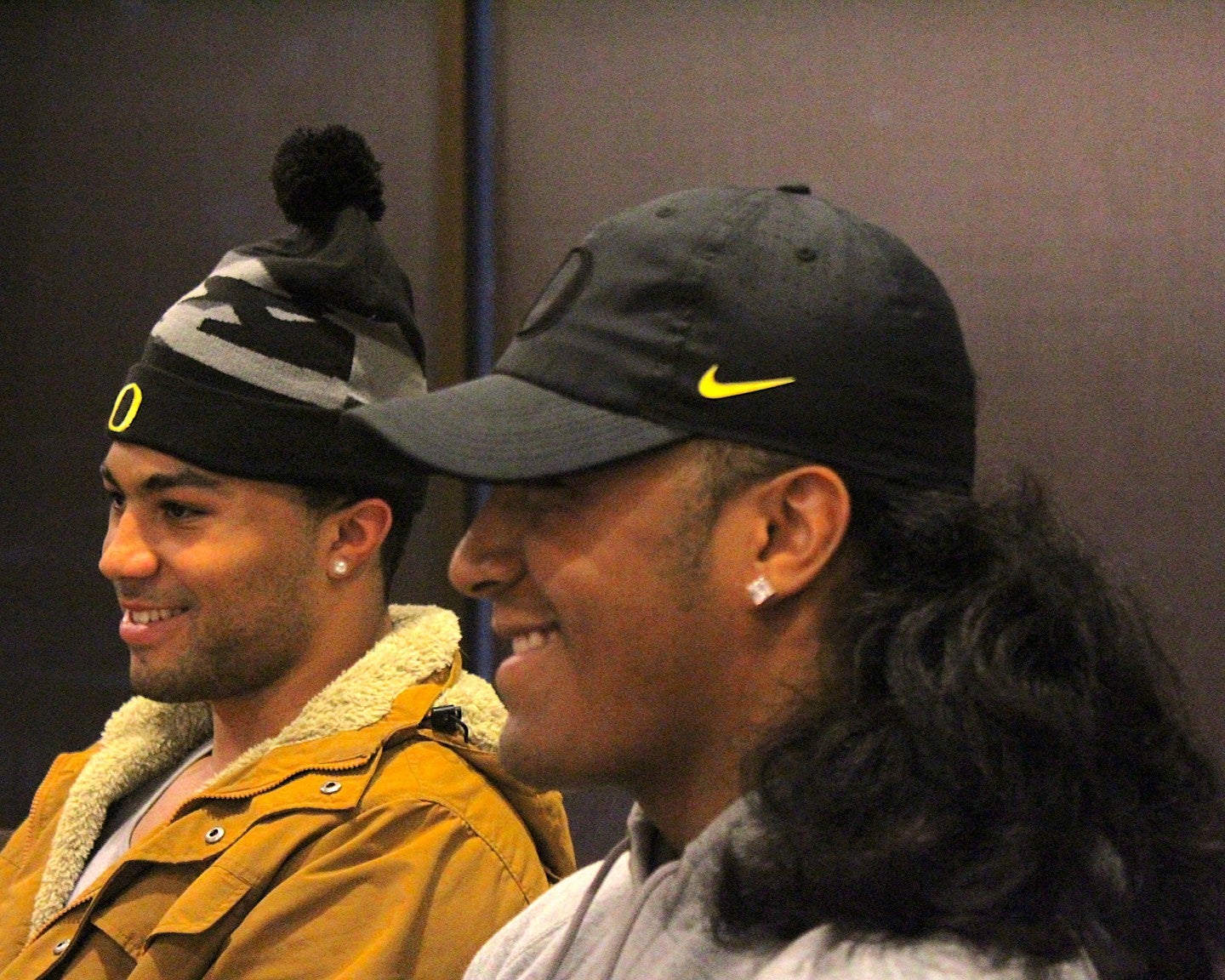 Keith Simms (left) | Sophomore | Major: Undeclared
Hair can represent change, finding yourself, and finding the hairstyle that fits you best. Hair can represent your day-today journey and progression in self-discovery. My hair isn't tied to particular roots. I have the freedom to try different hairstyles, to try something new. Perception is a big thing, especially because I'm black and you are looked at through a different perspective.
Kaulana Apelu (right) | Junior | Major: Crime, Law, and Society
In Hawaiian culture, you grow your hair long because in the old Hawaiian culture long hair meant power, mana. The more mana you have the higher your status. That's why I grew out my hair. It represents my culture and background. This is especially important in today's society because of its ups and downs. It's important to stay true to who you are, who you choose to be, and what you represent, and I take pride in that.
Photograph by Jasmine Jackson