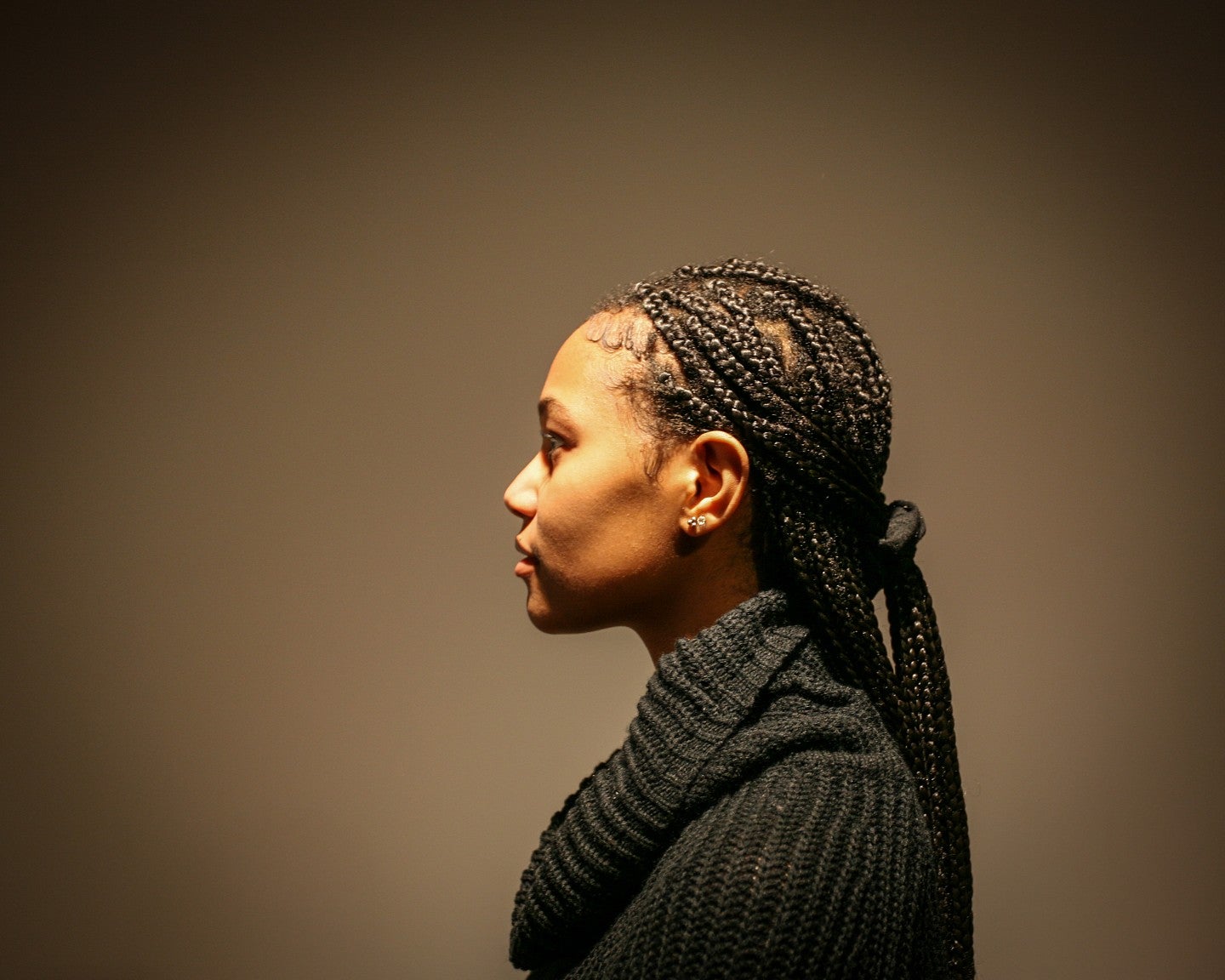 Sophomore | Major: Psychology
My hair represents my journey to self-love. Throughout middle school, I felt like I was ugly because I had short braids. When I was in high school, and my parents finally let me get extensions in my hair, I thought that longer hair made me beautiful. I was finally learning to Jove my hair, but I was lying to myself. I didn't start to really Jove my hair until last year, when I cut it all off. My hair doesn't define who I am, but it is a part of me that I choose to take care of and nurture because I want to. Before I cut my hair, I was taking care of it for society, but now I take care of it for me.
When I was younger, I did think that longer, straighter hair was what someone needs to be prettier. Even though my mom's hair has been short and curly my entire life, longer, straighter hair was the image that I frequently saw in the media. My skin color and hair texture are definitely underrepresented.  Representation matters because my insecurities formed from seeing that girls and women are praised for features I do not have. I resist racialized beauty standards because there shouldn't be a set default for what beautiful looks like, because beauty comes from within.
Photograph by Ugochukwu Akabike