Highlighting Oregon's Black Leadership Gains During Black History Month 2020
by Dr. Yvette Alex-Assensoh, Vice President for the Division of Equity and Inclusion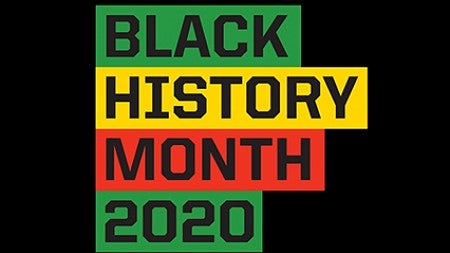 2020 is a pivotal year. Not only are we gearing up for the November General Election, but this year marks the 100th anniversary of women's suffrage. As a result, there is a particularly bright spotlight on the issue of leadership. During the month of February, that spotlight specifically turns to Black leadership.
Black History Month 2020 is an opportunity for us to not just recognize and celebrate Black leaders, but to thoughtfully assess the landscape of Black leadership in Oregon and the critical role higher education plays in developing and cultivating these leaders, especially at the University of Oregon.
For many in this state, right now represents a renaissance for Black elected officials. Historic moves like the election of Justice Adrienne Nelson to the Oregon Supreme Court serve as an inspiration to future generations. Whether it's state legislators like Representative Janelle Bynum or City Councilors like Jo Ann Hardesty, Black officials are not just winning high profile positions, but making waves for equity and systemic change at the same time. For all intents and purposes, Black judges, legislators, mayors, city councilors, school board members, community college board members, and others are writing a new chapter in Oregon history.
These leadership gains, however, don't exist in a vacuum. In fact, they are closely tied with the work of Black organizers and educators on the ground. This is perhaps best exemplified on our UO campus by the recent groundbreaking of the Lyllye Reynolds-Parker Black Cultural Center. Named after longtime UO academic advisor Lyllye Reynolds-Parker, the center provides a space for Black students to feel welcome and supported, and thrive during their time at the UO. During her 17 years as an advisor and her prior time in social justice advocacy, including as the Vice President of the local Student Nonviolent Coordinating Committee, Reynolds-Parker was a model of service-based leadership. Countless Black students, and many others regardless of background, benefitted from her willingness to provide mentorship and space for students to simply be themselves and feel supported. Now, with the creation of the Black Cultural Center, Black students will have an official institutional space to organize and build community, as well as honor and engage with Black culture along with the rest of campus.
We would be remiss not to mention that the development of the Black Cultural Center was spearheaded by the organizing of the UO's Black Student Task Force and subsequent collaboration with UO administration to better serve the university's Black students. These efforts are ongoing and continue in earnest. When the BSTF originally presented its list Demands (which included the Black Cultural Center) in Nov. 2015, one of the main focus areas was the recruitment and retention of Black students, staff, and faculty. Over the last decade, the percentage of Black undergraduate and graduate students, staff, and faculty has hovered slightly above or below 2 percent, according to the UO Office of Institutional Research. While this is on par with the state of Oregon's Black population, it falls woefully short of 12 percent national figure, much less what is needed to make the UO a top research institution that effectively prepares its students for an increasingly globalized economy. That's to say nothing of the revolving door of Black faculty and staff as well as the lowest retention rate for second year Black students in a decade, as of 2018, both signaling the need to devote more attention to climate issues that often thwart progress and undermine persistence. Numbers only tell part of the story, but there is clearly still plenty of work to do for the UO to better serve Black students and create an environment where their leadership is allowed to shine and lift the entire campus community.
With that in mind, Black History Month 2020 is as good an opportunity as any to learn, build community, and engage in the conversations that highlight strong leadership and inspire the next generation to step into its power. Throughout February, the UO will be hosting a variety of events highlighting Black culture and historical contributions. For example, on Feb. 3 the Black Cultural Center will be hosting Soul2Soul Networking Night, a Black History Month mixer that will allow students, staff, and faculty to build connections and set the tone for the rest of the month. Other activities include a presentation on "The State of Blackness at UO," the Eugene Springfield NAACP Freedom Fund Dinner, Black Law Students Association History Month Banquet, and special programming to honor Black History Month at select UO men's and women's basketball games.
We hope all in our campus community can take advantage of this powerful month of programming. Once again, Black History Month is not just a time to celebrate, but also an opportunity to assess needs and organize ways to continue pushing forward.