Below is a snapshot of and resources for current (as of March 2020) and historical data related to student, faculty, staff and administration diversity. 
The Office of Institutional Research website has the most up-to-date numbers and dives deeper into the demographics and data points.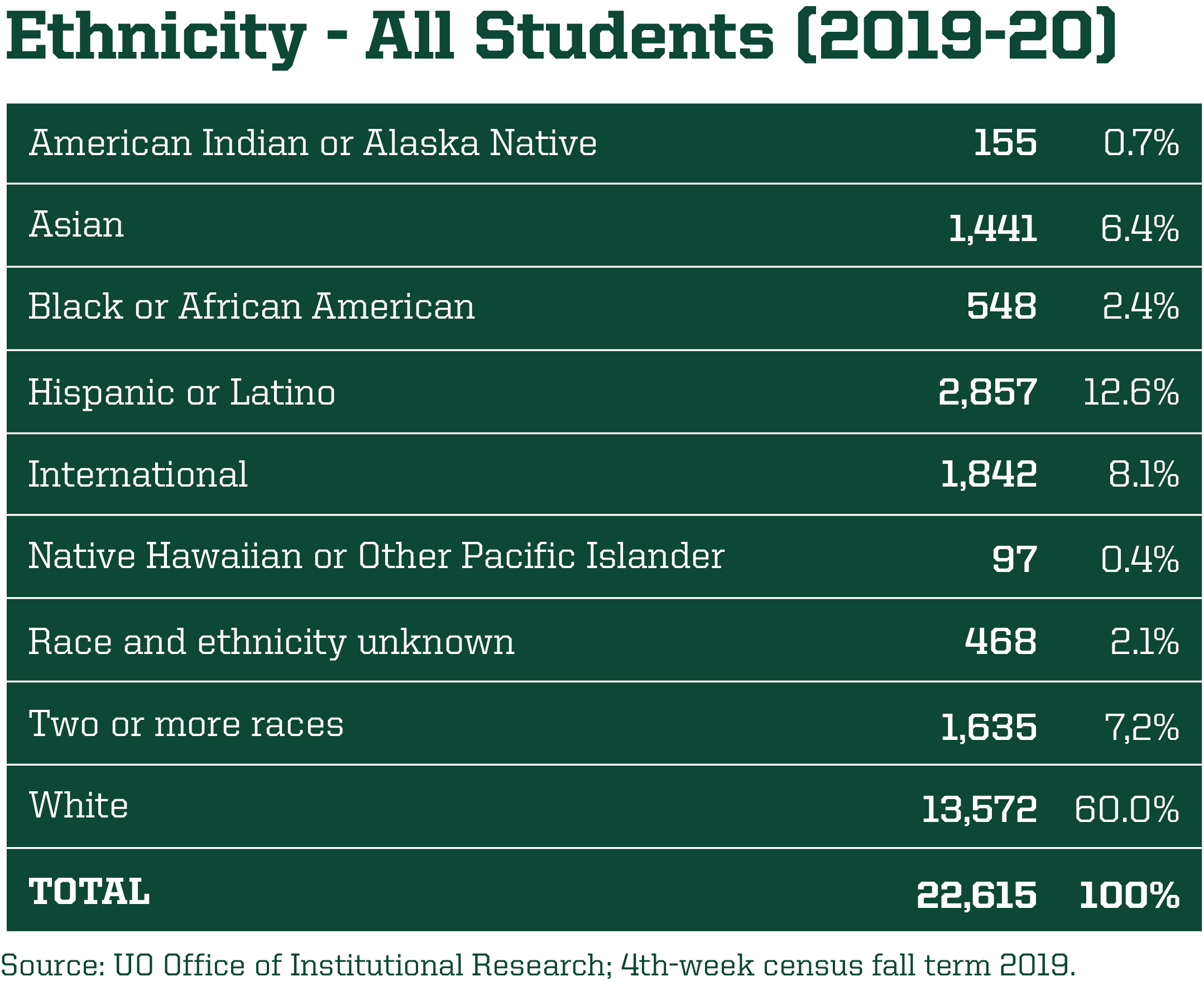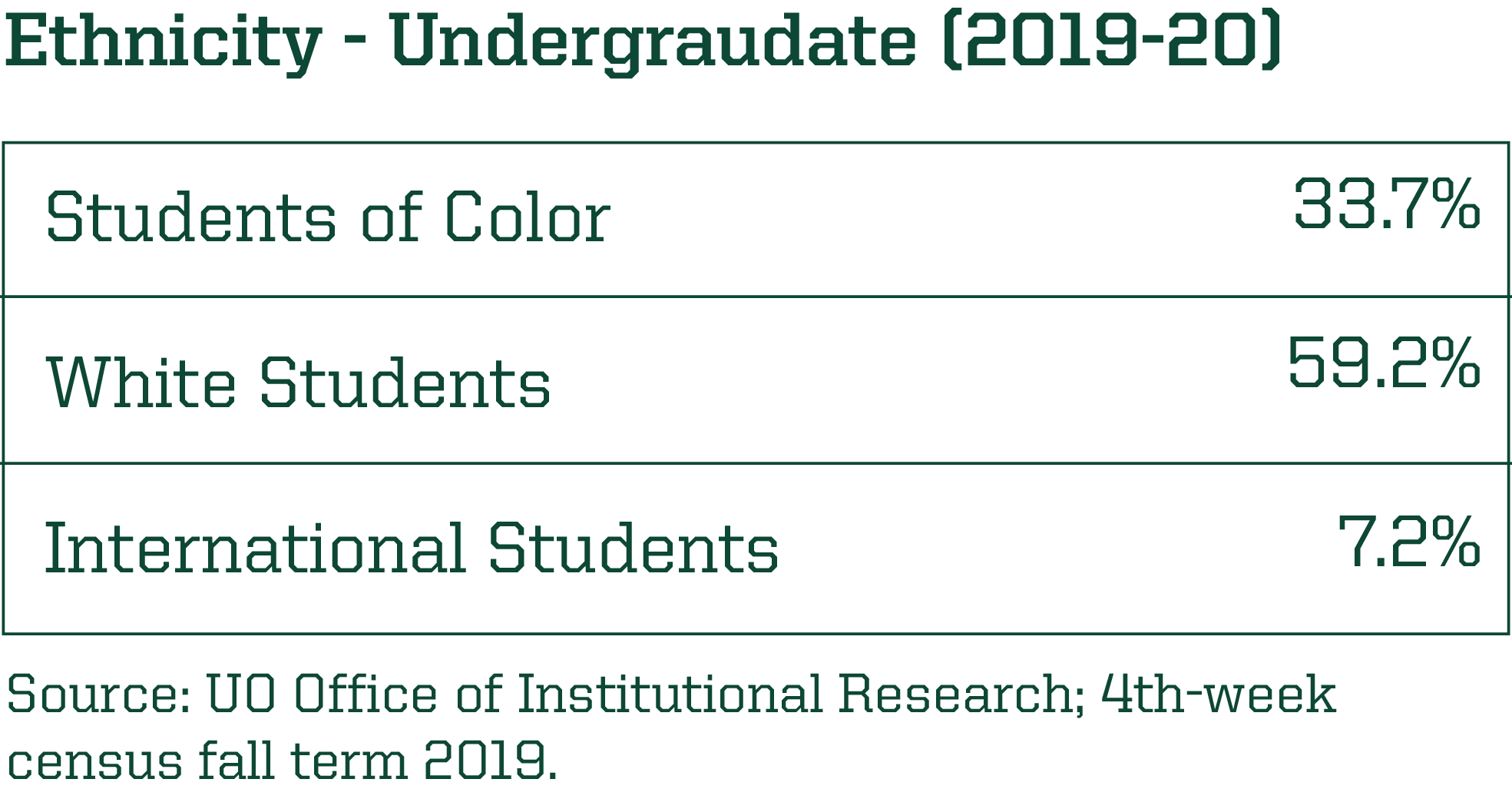 ---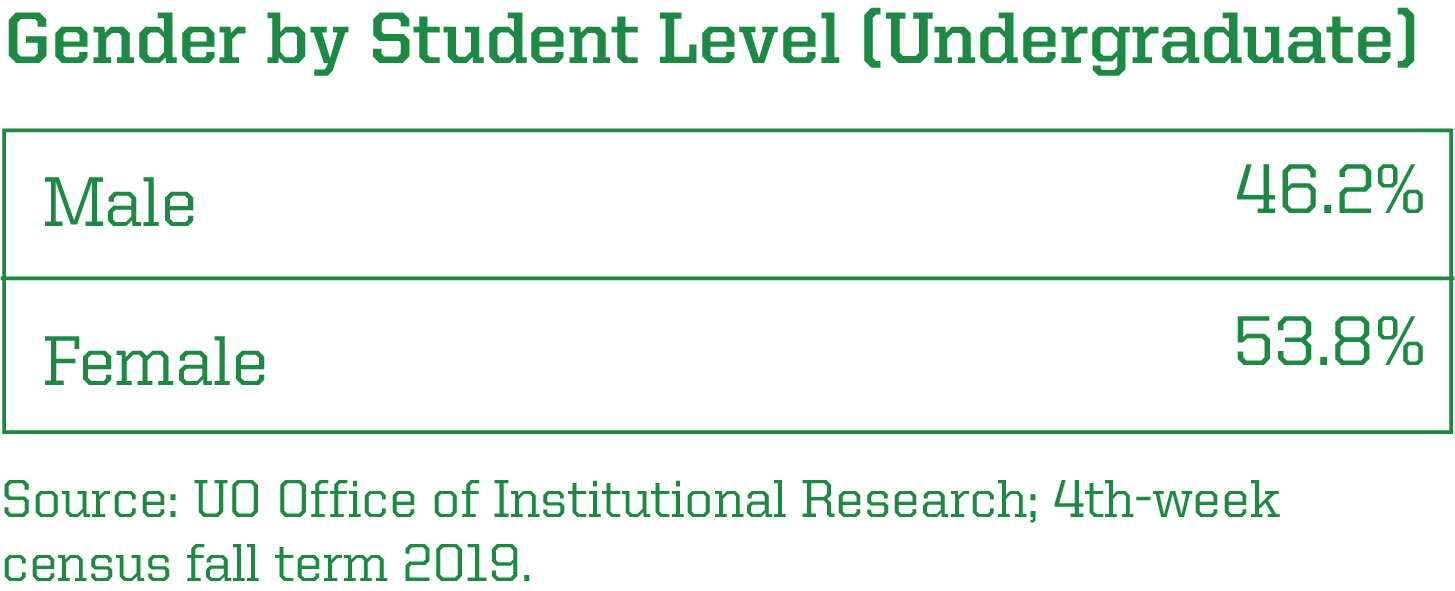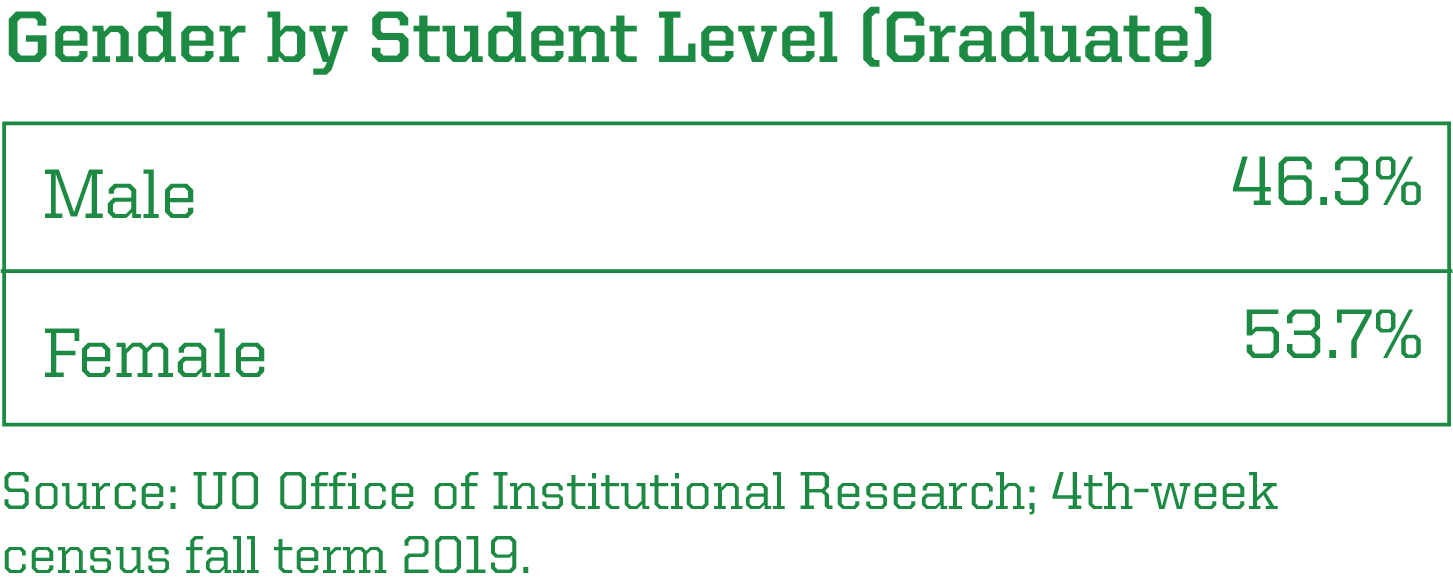 ---
Sources:  The Office of Affirmative Acon and Equal Opportunity collects self-reported race/ethnicity and gender information during the hiring process. The employee data used in the report is extracted from Banner at the end of October by the Office of Instuonal Research. An employee's information is based on their "primary" position at the theme of the extract from Banner. The comparison to the Association of American Universities is based on data submitted to the Integrated Postsecondary Education Data System (IPEDS) as part of their Human Resources collection. For the purposes of the comparisons, only public insertions are used. The Oregon demographic data is provided by the U.S. Census Bureau.
---