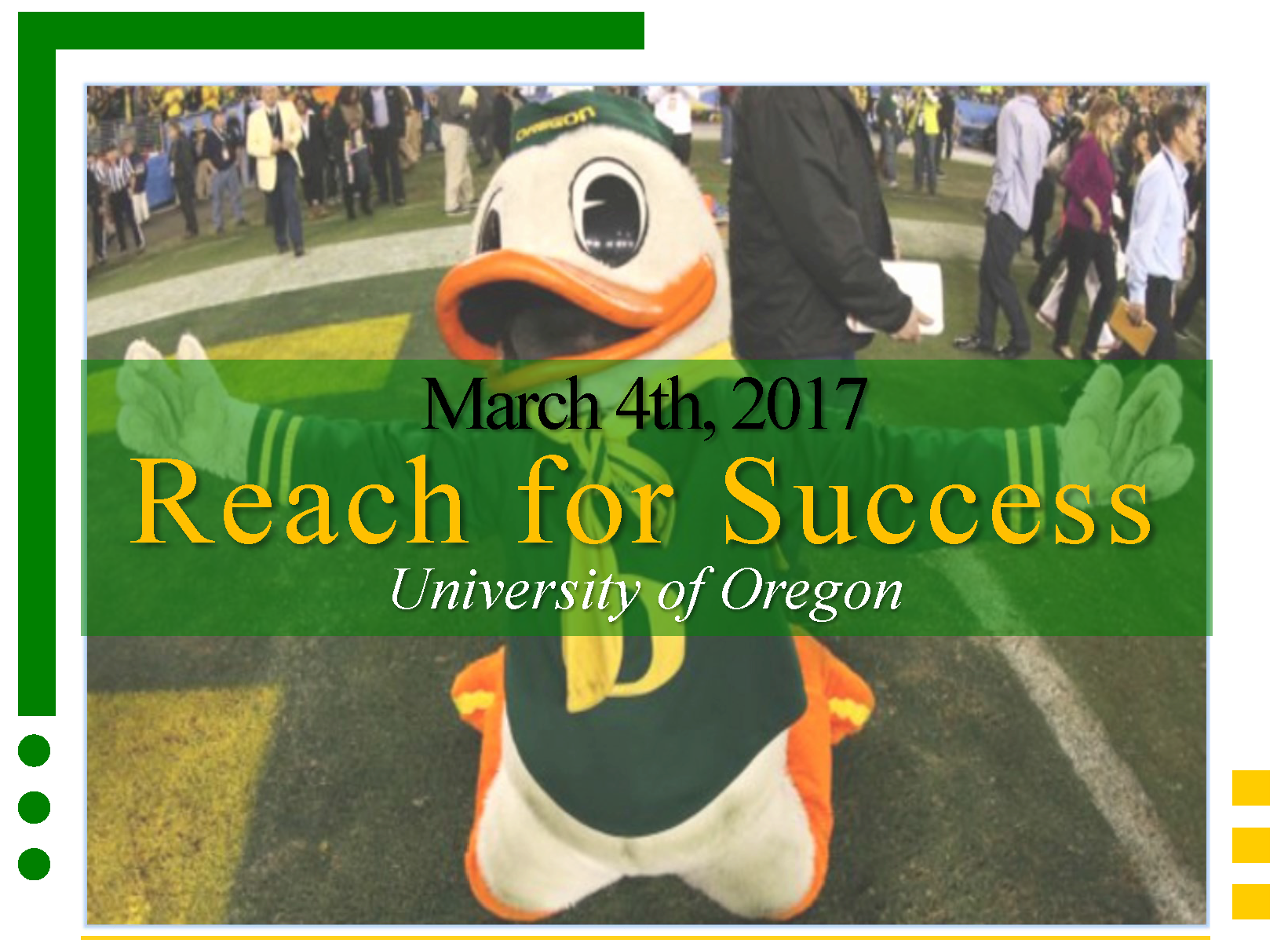 It's never too early to start thinking about college!
The Center for Multicultural Academic Excellence's (CMAE) Reach for Success is the University of Oregon's primary visitation program for traditionally underrepresented 7th and 8th grade students. This interactive campus visit for aspiring Ducks from across the state is designed to give students a tangible college experience while fostering campus relationships. The program invites 7th and 8th grade students from all underrepresented groups from Oregon middle schools to experience campus resources, a student panel, keynote speaker, and workshops. All activities have been designed to build awareness of students' individual strengths and engage them in conversations about higher education. We strongly encourage you to encourage students to attend that represent the full spectrum of diversity at your school.
Reach for Success is on Saturday, March 4, 2017 from 9:00 a.m. to 3:45 p.m. in Gerlinger Hall on the UO campus.