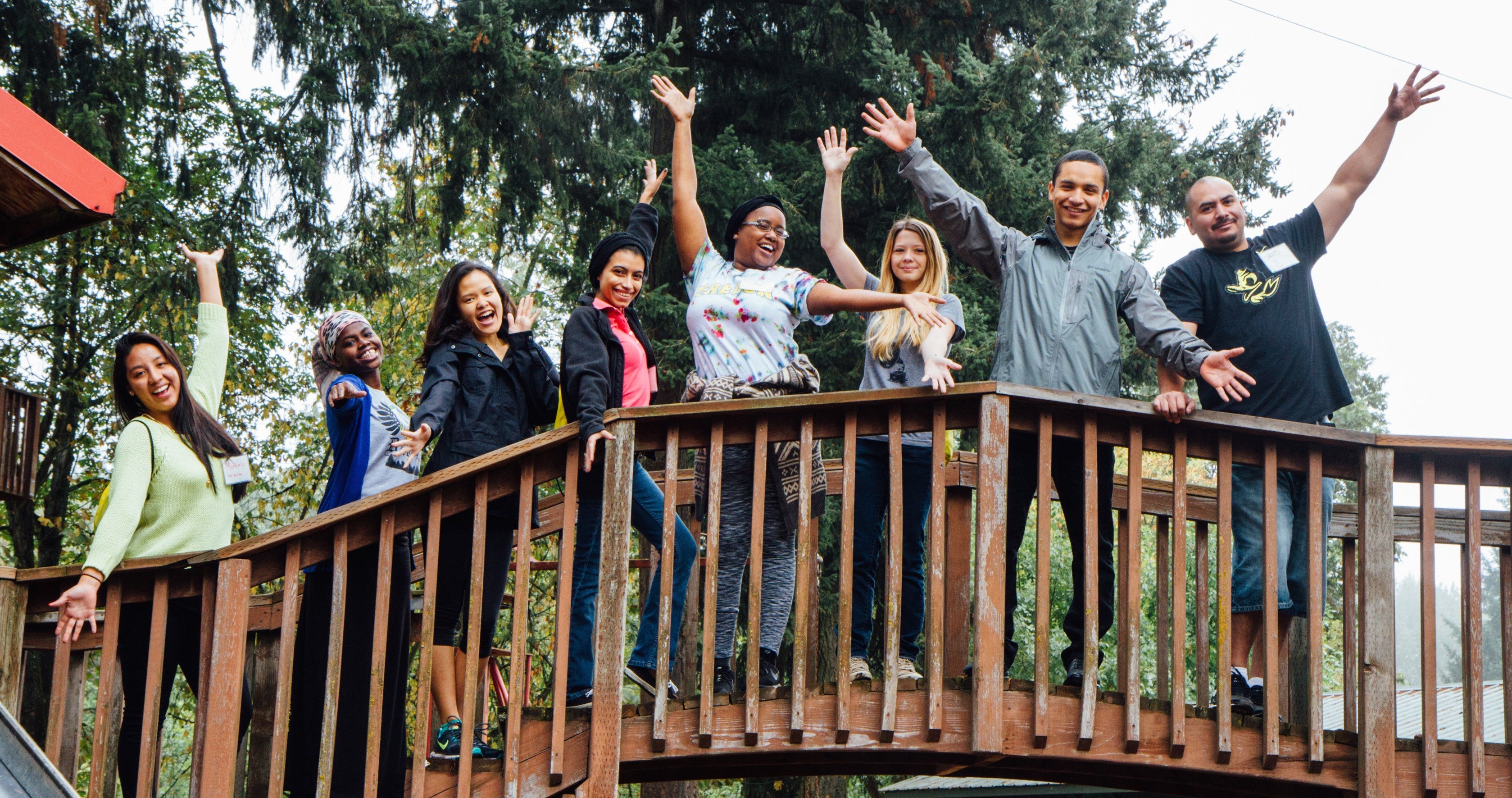 The Division of Equity and Inclusion works to build capacity for UO's global leadership around policies, practices, and programs for equity, inclusion, and diversity. As a part of our efforts, we design and implement campus-wide programs to recruit and retain a diverse community of student, staff, and community partners. Some are single events; others ongoing commitments; and others are always-available online. Some are focused on specific groups; others are open to all. Many require advance registration; most are offered at no cost.
---
Recommended Reading
Getting to No March 2017 by Yvette Alex-Assensoh, UO Vice President of Division of Equity and Inclusion. Inside Higher Education.
Diversity action plans will boost equity and inclusion at the UO, Around the O, June 13, 2017.
On 50 Years Of Loving, that Most Radical of Acts, Reflections on the Anniversary of the Supreme Court Decision in Loving V. Virginia, June 12, 2017
Philly's Pride Flag Is About to Get Two New Black and Brown Stripes, and Here's Why, June 8, 2017, by Alexander Kacala
Book award shines a light on the diversity of Jewish culture, Around the O, June 7, 2017.
For Communities Of Color, Racist Portland Knife Attack Was Scary But Not Surprising, June 2, 2017, Molly Solomon.
Sovereign Native Nations ignored the White House and joined the Paris Climate Change, June 2017, White Wolf Pack.
Ten grads of UO young scholars program are college bound, Around the O, May 30, 2017
New Map Shows Diversity And Segregation Patterns In Eugene And U.S. May 2017 by by Brian Bull, KLCC.
Tribes Pass Down Traditions at Annual Mother's Day Powwow, May 13, 2017, KVAL.
Muslims and Jews Break Bread, and Build Bonds May 12, 2017, by Sharon Ottermanmay, NY Times.
Implicit Bias the Focus of next UO African-American Workshop May 15, 2017, by tova stabin, Around the O.
University of Oregon committee recommends four name possibilities for former Dunn Hall, May 12, 2017 by Dylan Darling, Register-Gaurd
May is Asian Pacific American Heritage Month, Around the O, May 8, 2017.
Delegation from Pakistan visits UO to discuss disability policy, Around the O, April 17, 2017.
Campus workshop will focus on improving disability inclusion, Around the O, March 21, 2017.
Living in a poor neighborhood changes everything about your life by Alvin Chang, January 12, 2017, VOX
What Is Faculty Diversity Worth to a University? The "invisible labor" done by professors of color is not usually rewarded with tenure and promotion. But it is more important now than ever. November 2016, by Patricia Matthew, The Atlantic.
Race-Blind Affirmative Action? June 2014 by Jake New, Inside Higher Ed
Faculty Tips for First-Gen Students June 2014 by Andrea Watson and Doug Lederman
Gender Gap on Safety June 2014 by Jake New
Blind Students and Health Professions June 2014 by Scott Jaschik
State of Oregon Diversity and Inclusion News June 2014
South L.A. student finds a different world at Cal
Board Statement on Diversity, Equity, and Inclusive Excellence
Assessing Students' Diversity, Global, and Civic Learning Gains