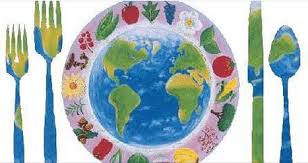 LACE (Love, Authenticity, Courage and Empathy) Dinners
Proof of Concept
February-May 2020
Purpose of LACE Dinners:
To engage guests in a single and communal conversation that is aimed at facilitating a meaningful connection and building a durable community among diverse members of the UO campus. The arranged dinners will provide an opportunity for guests to listen, learn, engage, reflect and build social capital that will benefit dinner guests and the UO community.
Format
LACE Dinners are based on the Jeffersonian dinner format. whereby all the guests are seated at one table, but they are focused on a single conversational topic that is united by an overarching theme. At the dinner, there are no side conversations. One person speaks at a time. Dinners range from 90-120 minutes in length. Each dinner includes between 8 and 15 people. Guests are invited to come as they are, though most attend in business casual attire.
Invitations
LACE Dinner conversations are launched with a pre-announced question sent to guests in advance, to elicit personal stories and experiences, which are very relevant to a particular evening's theme. Ahead of time, invited guests are asked to submit brief bios, for dissemination, so that those who have never met before can have a general idea of the identities and interests of their dinner companions. Guests will be invited from different units and roles across the university community.
Outline of the Scheduled Evening
The dinner host introduces the theme for the evening's dinner, in which he/she reminds participants of LACE rules for the evening. Each participant has a minute to share a personal reflection on the question that was shared ahead of time in the invitation. After personal introductions are shared, the ongoing conversation is to evolve around the dinner evening's theme based on passions and interests of the guests. The dinner conversation will be focused around the following sets of stories:
The story of me (individual stories and experiences of our guests)
The story of us (themes and experiences that unite us)
The story of we (the impact of our stories and experiences on our broader UO community)
Fifteen minutes before the dinner ends, the LACE Dinner host checks in and asks for personal reflections or commitments that each participants wishes to share.
After the Dinner
The dinner host follows up with an email of thanks, providing contact information for participants to continue the dinner evening's conversation and build deeper ties for personal and community benefit.
Metaphorically, LACE dinners are like a symphony: Everyone is engaged, but each person plays a role that adds to the total effect of the music.
We hope that you can join us. For more information, please send an email to Vice President for Equity and Inclusion, Yvette Alex-Assensoh, yalex@uoregon.edu.
Related Resources